John

 

Harley

, Ph.D.
Research Assistant Professor - Alaska Coastal Rainforest Center
Juneau Campus: Whitehead Bldg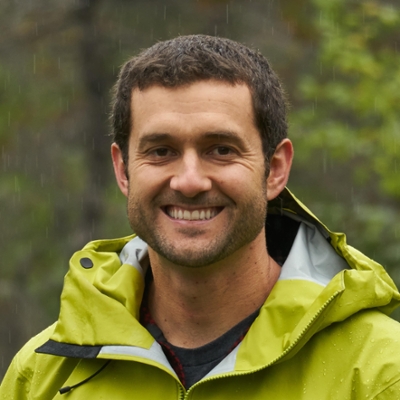 Education:
B.S. Marine Biology, University of California Santa Cruz (2010)
Ph.D. Biochemistry and Neuroscience, University of Alaska Fairbanks (2017)
Research:
Environmental Toxicology, Data Science, Paralytic Shellfish Poisoning, Heavy Metals
Publications:
Harley, J. R., Gill, V. A., Lee, S., Kannan, K., Santana, V., Burek-Huntington, K., O'Hara, T. M., (2019), 
Concentrations of organohalogens (PCBs, DDTs, PBDEs) in hunted and stranded Northern sea otters (Enhydra lutris kenyoni) in Alaska from 1992 to 2010: Links to pathology and feeding ecology
.
Harley, J. R., Gaxiola-Robles, R., Zenteno-Savín, T., Méndez-Rodríguez, L. C., Bencomo-Alvarez, A. E., Thiede, A., O'Hara, T. M., (2019), 
Using carbon and nitrogen stable isotope modelling to assess dietary mercury exposure for pregnant women in Baja California Sur, Mexico
.
Harley, J. R., Bammler, T. K., Farin F. M., Beyer, R. P., Kavanagh, T. J., Dunlap, K. L., ... O'Hara, T. M. (2016), 
Using Domestic and Free-Ranging Arctic Canid Models for Environmental Molecular Toxicology Research
.
Biography:
John Harley joined the ACRC in 2018. He received his PhD in 2017 from the University of Alaska Fairbanks where he spent most of his time being cold. His thesis, titled "One Health Toxicology" has been widely read among his committee members and his mom, who helpfully noted several typos after it was published. His doctoral work was focused on using animal sentinels as models for environmental toxicology, with the idea that human, wildlife, and environmental health are all linked.
John's current research interests include environmental drivers of paralytic shellfish poisoning in Southeast Alaska. In addition to his research John spends a lot of time in the outdoors paddling, climbing, and forgetting maps. He is brand new to Southeast Alaska and looks forward to being lost in new places.