Melissa

 

J

 

Dolese

, Ph.D.
Assistant Professor of Psychology

 
Arts and Sciences - Social Sciences
Juneau Campus: Whitehead Bldg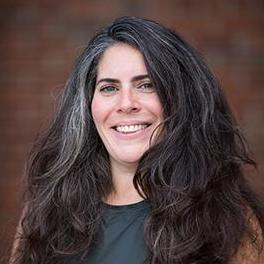 Education:
Doctorate in the Psychology subprogram of Cognition, Brain, and Behavior from the City University of New York's Graduate Center
Research:
The psychology of art and aesthetics - meaning-making and communication in the visual arts, along with the aesthetic experience and aesthetic emotions, specifically, connection and alienation. I am also interested in mindfulness and compassion cultivation
Publications:
Dolese, M. J., & Kozbelt, A. (2021). Art as communication: Fulfilling Gricean communication principles predicts aesthetic liking. Psychology of Aesthetics, Creativity, and the Arts.
Dolese, M. J. & Kozbelt, A. (2020). Communication and meaning making are central to understanding aesthetic response in any context. Frontiers in Psychology, 11, 473. https://doi.org/10.3389/fpsyg.2020.00473
Dolese, M. J., & Kacinik, N. A. (2019). What color as an integrated pictorial element in Himalayan art can communicate: Cross-cultural congruence of color-emotion conceptualizations in Himalayan Art. Empirical Studies of the Arts, 0276237419868948.
Dolese, M., Kozbelt, A., & Hardin, C. (2014). Art as communication: Employing Gricean principles of communication as a model for art appreciation. The International Journal of the Image, 4(3), 63-70.
Affiliations:
International Association for Empirical Aesthetics (IAEA)
Courses Taught:
Introduction to Psychology
Evolutionary Psychology
Biological Psychology
Sensory Psychology: Vision
Psychology of Art
Experimental Psychology
Statistics