Sonia

 

A.

 

Nagorski

, Ph.D.
Associate Professor of Geology

 
Arts and Sciences - Natural Sciences

907-796-6406 (Fax)
Juneau Campus: Whitehead Bldg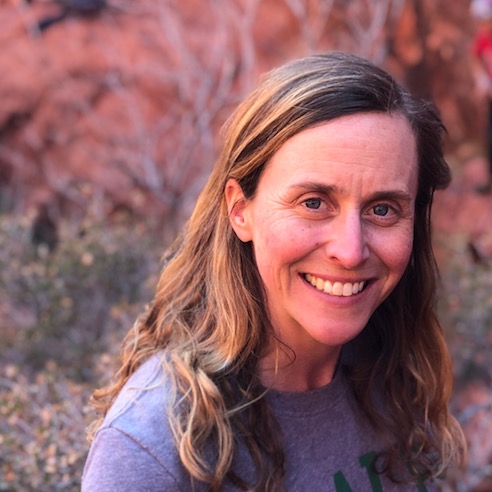 Education:
Ph.D. Geology, 2001, University of Montana, Missoula, MT
M.S. Geology, 1997, University of Montana, Missoula, MT
B.A. Geology and History, 1994, Amherst College, Amherst, MA
Research:
Environmental geochemistry, including:
Trace metal occurrence and dynamics in hydrological systems, including water, sediment, and biota
Atmospheric mercury deposition and cycling
Water quality assessment and monitoring
Publications:
Nagorski, S.A., A.W. Vermilyea, and C. Lamborg, (2021) Mercury export from glacial and non-glacial Alaskan watersheds as influenced by bedrock geology, watershed processes, and atmospheric deposition Geochimica et Cosmochimica Acta. https://doi.org/10.1016/j.gca.2021.04.003

Lepak, R., S. Janssen, D. Krabbenhoft, M. Tate, R. Yin, W. Fitzgerald, S. Nagorski, J. Hurley, and D. Engstrom (2020). Resolving atmospheric mercury loading and source trends from isotopic records of remote North American lake sediments. Environmental Science and Technology, 54, 15, 9325-9333. DOI: 10.1021/acs.est.0c00579

Nagorski, S.A., S.D. Kaspari, E. Hood, J.B. Fellman, and S.M.Skiles (2019). Radiative forcing by dust and black carbon on the Juneau Icefield, Alaska. DOI: 10.1029/2018JD029411. Journal of Geophysical Research- Atmospheres.

Fellman, J.B., E. Hood, S.A. Nagorski, J. Hudson, and S. Pyare, (2019). Interactive physical and biotic factors control habitat quality for Pacific salmon in coastal temperate rainforest streams. DOI: 10.1007/s00027-018-0597-9. Aquatic Sciences.

Nagorski, S. A., D. R. Engstrom, D. P. Krabbenhoft, R. F. Lepak, and W. F. Fitzgerald. (2019). Historical trends in mercury deposition as recorded in lake cores near Glacier Bay National Park and Preserve, Alaska. Natural Resource Report NPS/SEAN/NRR—2019/1928. National Park Service, Fort Collins, Colorado. https://irma.nps.gov/DataStore/Reference/Profile/2260323

Vermilyea, A.W., S.A. Nagorski, C.H. Lamborg, E.W. Hood, D. Scott, and G.J. Swarr, (2017). Continuous proxy measuremments reveal large mercury fluxes from glacial and forested watersheds in Alaska. Science of the Total Environment 599-600: 145-155, DOI: 10.1016/j.scitotenv.2017.03.297

Sergeant, C.J. and S.A. Nagorski, (2014). The implications of monitoring frequency for describing riverine water quality regimes. River Research and Applications. DOI: 10.1002/rra.2767.

Nagorski, S.A. D.R. Engstrom, J.P. Hudson, D.P. Krabbenhoft, E. Hood, J.F. DeWild, G.R. Aiken, (2014). Spatial distribution of mercury in southeastern Alaskan streams influenced by glaciers, wetlands, and salmon. Environmental Pollution 184: 62-72. http://dx.doi.org/10.1016/j.envpol.2013.07.040

Fellman, J.B., S. Nagorski, S. Pyare, A.W. Vermilyea, D. Scott, and E. Hood (2013). Stream temperature responses to variable glacier coverage in coastal watersheds of Southeast Alaska. Hydrological Processes. DOI: 10.1002/hyp.9742.
Courses Taught:
Geology 104: Physical Geology
Geology 105: Geological History of Life
Geology 301: Geomorphology
Geology 320: Mineral, Energy, & Renewable Resources
Environmental Science 213: Natural Hazards
Environmental Science 375: Current Topics: The Anthropocene
Environmental Science 375: Current Topics: Plastics in the Environment
Environmental Science 375: Current Topics: Mass Extinctions
Environmental Science 475: Field Studies- Death Valley Geology
Humanities 120: Alaska: A Sense of Place
Humanities 193: Environment, Ethics, and the UAS Experience