Location
From The Courtyard
From the UAS courtyard, approach the recessed corner where the library meets the rest of the Egan building. We have an entrance in the corner.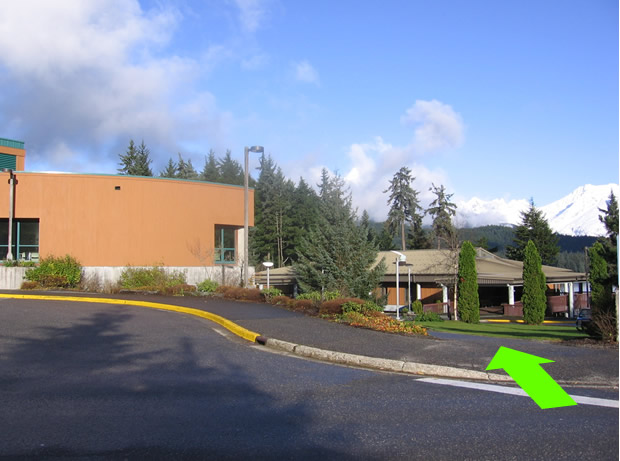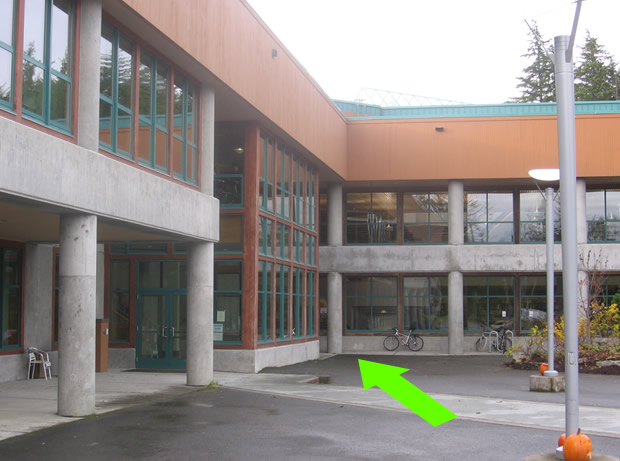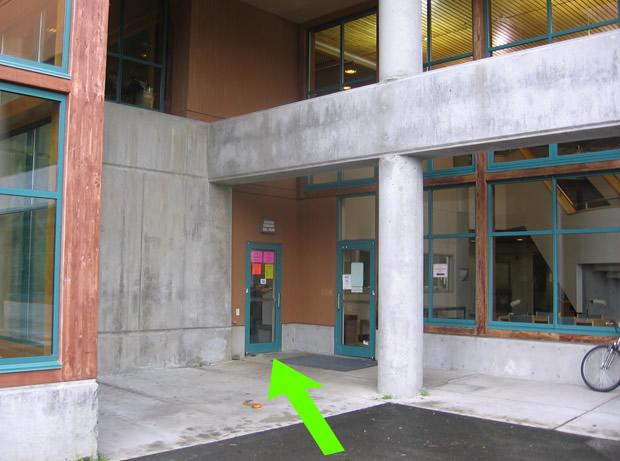 From The Library
We are located on the bottom floor of the Egan Library. If you enter the library and take a right at the first stairwell, you will easily find us below.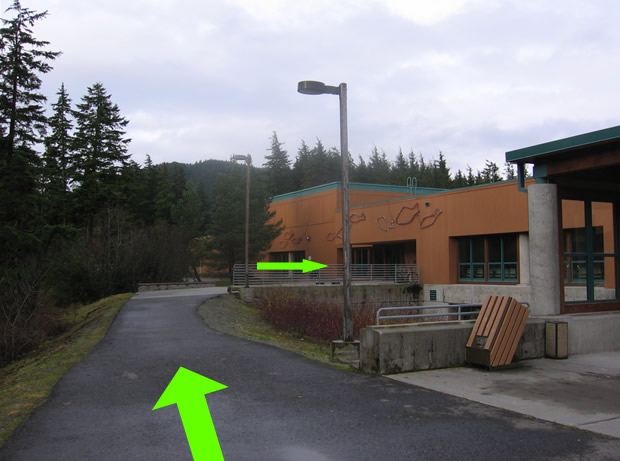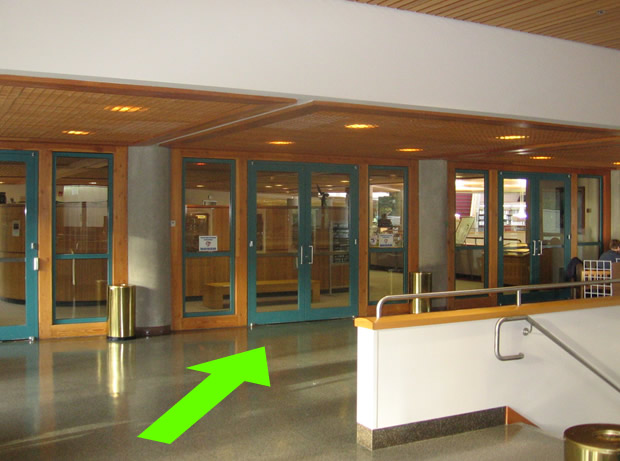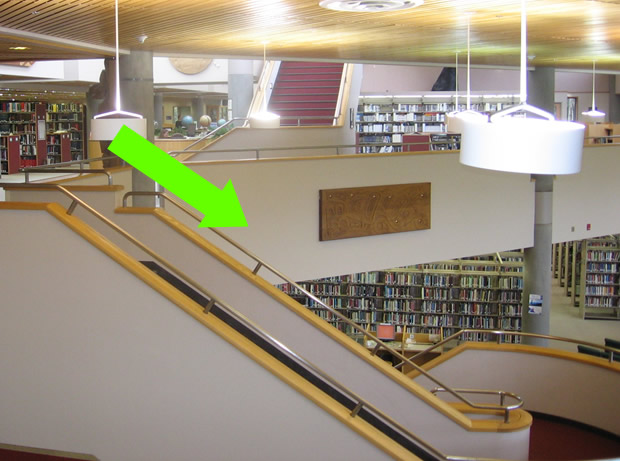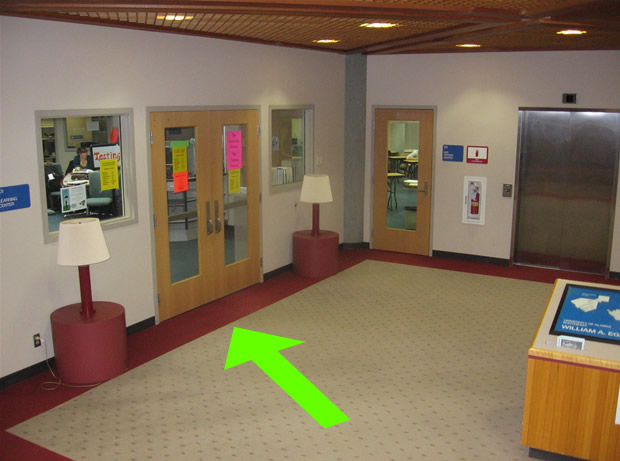 Unfamiliar with the Juneau Campus?
Please see the campus map.