Contact the Writing Center
Mailing Address
The Writing Center
11066 Auke Lake Way
Juneau
,
AK
99801
Mailstop: BE1
Helpful Links
Personnel
Jessy R. Goodman, B.A., M.F.A.
Writing Specialist
Profile and contact info
Elise Tomlinson, M.P.A., M.L.I.S.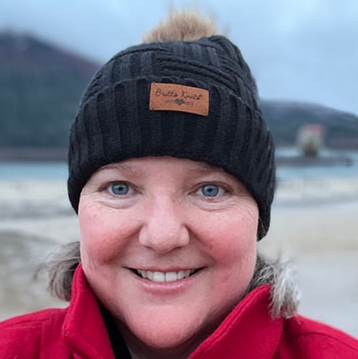 UAS Library Dean, including the Learning, Testing, & Writing Centers, & the Center for Excellence in Learning & Teaching (CELT)
Profile and contact info
Student Tutors
Autumn Daigle

My name is Autumn Daigle, and I am 19 years old. I am earning my BA in English with an emphasis in literature, and I am getting my Outdoor Studies certificate. My lifetime goal is to be a high school English teacher and fish commercially in the summers, so I love writing as well as being outside. When I'm not in the Writing Center, you can find me outside hiking, foraging, or rock climbing. I hope to see you either in the Writing Center or somewhere outside experiencing the beauty of Juneau.

Sabrina Croft

My name is Sabrina Croft, I am 21 years old, and I am a Marine Biology major here at the UAS Juneau campus. Though I originally hail from landlocked Colorado, I have a passion for marine mammalogy and ecology, and I aspire to research solutions to pressing ocean conservation issues. In my free time, I like playing video games, listening to music, running, watching movies and TV, and writing fiction. Come join me in the Writing Center any time!

Shaelene Moler

My name is Shaelene Grace Moler, I'm 22 years old, and I'm an English and Environmental Studies double-major here at the UAS Juneau campus, with an emphasis in creative writing. I am the fall editor and junior editor for 

Tidal Echoes

 this year, and my long-term goal is to teach in rural Alaska. In my free time, I enjoy paddle boarding, hiking, subsistence gathering, photography, playing guitar/ukulele, writing songs and poetry, and taking on new adventures in Juneau!