Contact the Writing Center
Mailing Address
The Writing Center
11066 Auke Lake Way
Juneau
,
AK
99801
Mailstop: BE1
Helpful Links
Jessy R. Goodman, B.A., M.F.A. (she/her)
Writing Specialist
Profile and contact info
Elise Tomlinson, M.P.A., M.L.I.S. (she/her)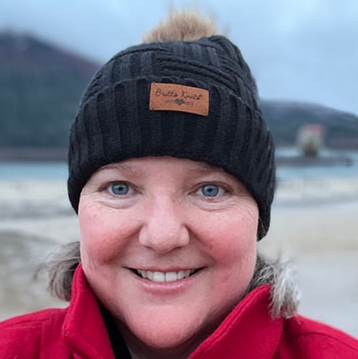 UAS Library Dean, including the Learning, Testing, & Writing Centers, & the Center for Excellence in Learning & Teaching (CELT)
Profile and contact info
Student Tutors
Shaelene Moler

My name is Shaelene Grace Moler, I'm 22 years old, and I'm an English and Environmental Studies double-major here at the UAS Juneau campus, with an emphasis in creative writing. I am the fall editor and junior editor for 

Tidal Echoes

 this year, and my long-term goal is to teach in rural Alaska. In my free time, I enjoy paddle boarding, hiking, subsistence gathering, photography, playing guitar/ukulele, writing songs and poetry, and taking on new adventures in Juneau!

Sabrina Croft

My name is Sabrina Croft, I am 22 years old, and I am a Marine Biology major here at the UAS Juneau campus. Though I originally hail from landlocked Colorado, I have a passion for marine mammalogy and ecology, and I aspire to research solutions to pressing ocean conservation issues. I am excited to complete my bachelor's degree this semester, and I can't wait to test myself in the field after I graduate! In my free time, I like playing video games, listening to music, running, watching movies and TV, and writing fiction. Come join me in the Writing Center any time!

Autumn Daigle

My name is Autumn Daigle, and I am 19 years old. I am earning my BA in English with an emphasis in literature, and I am getting my Outdoor Studies certificate. My lifetime goal is to be a high school English teacher and fish commercially in the summers, so I love writing as well as being outside. When I'm not in the Writing Center, you can find me outside hiking, foraging, or rock climbing. I hope to see you either in the Writing Center or somewhere outside experiencing the beauty of Juneau.

Francesca Johnson

My name is Francesca Johnson! I'm 20 years old and majoring in marine biology with minors in mathematics and environmental science. After I graduate, I hope to do research in marine biology, but I haven't yet decided what I want to focus on yet. There are so many amazing possibilities! But I'd love to be out on some kind of ship, perhaps a sailboat, at least a portion of the time. I've been writing for a long time, and I like to help people along their writing journey; I think it's such a good way of expressing yourself! I love musicals, writing, drawing, painting, working out, reading, and singing. Come join me at the Writing Center for tutoring or a comfortable place to study!

Olive Brend

Olive Brend is an English and Biology Major, with a concentration on Literature and the Environment. They grew up in eastern Colorado and moved to Southeast for the rain. Hiking, camping, and road-trips are some of their favorite things, and they love writing in and about the outdoors. Olive enjoys speculative fiction, the Bildungsroman, and neo-Westerns; their favorite books include 

The Little Blue Encyclopedia (For Vivian) 

by Hazel Jane Plante, 

Site Fidelity 

by Claire Boyles, and 

A Natural History of Transition 

by Callum Angus.