Who we are
The Writing Center, located downstairs in the Egan Library, Room 105, advises students from all disciplines on writing projects. We are a team of strong writers who believe writing is a crucial form of communication. We aim to help you master that communication through attentive, supportive assistance and a genuine interest in what you have to say.
Our hours
Summer 2020
CLOSED
Spring 2020
| | |
| --- | --- |
| Monday | 10:30am – 6:00pm |
| Tuesday | 10:30am – 6:00pm |
| Wednesday | 10:30am – 6:00pm |
| Thursday | 10:30am – 6:00pm |
| Friday | 10:30am – 2:30pm |
| Saturday | CLOSED |
| Sunday | CLOSED |
What we do
We discuss your writing with you. After all, we think that's what writers need most—readers who are interested in their writing and who want to respond to it. We hope you will visit us often, with anything from your biology paper to the poem you wrote last night. You are also welcome to come see us if you're working on a scholarship application letter, a story of your own, or even a thought-provoking post on social media.
We also provide a variety of study guides to help you organize your essay, create a thesis statement, write your first analysis, or master MLA.
What we don't do
We do not "edit" papers, but locate grammar errors and teach you how to strengthen and self-correct your sentences. We work hard to explain grammatical concepts in plain words that you can understand. We don't tell you what to think or write, but help you understand how best to respond to your writing assignments. We also provide feedback on content and organization.
Seeing a writing tutor is easy
The Juneau Writing Center sees students by appointment or walk-in. Appointments take priority, so plan ahead (especially around mid-terms and finals).
What to bring
Bring your writing assignment to help us better understand the project's requirements.
Bring questions you have for us, or be ready to let us know what kind of feedback you are hoping to receive.
Bring the latest draft of the paper you want to discuss.
Bring earlier drafts if you'd like us to look at the changes you've made or your instructor's suggestions.
And most of all, remember: There isn't much we can do for you if your paper is due in an hour. To get the most out of your session, come in well ahead of your deadline.
Online tutoring for e-Learners
We offer online writing tutoring for students who are enrolled in eLearning courses or those who cannot come to the center in person because of illness, lack of child care, or other circumstances.
Email a copy of your essay and your phone number to uas.writingcenter@alaska.edu. Send us as much information about the assignment as possible, including instructions, problem areas, and concerns. Please also schedule an appointment using our appointment calendar for a time a tutor can call you.  We do not edit essays and send them back to students. You must be present either physically or by phone to receive assistance from a writing tutor.
The Writing Center is a Safe Zone
Safe Zones at UAS are places where students can feel welcome. The purpose of Safe Zone is to reduce homophobia and heterosexism on the UAS campus, making our campus a safer and freer environment for all members of our community regardless of sexual orientation or gender identity.
Juneau Campus: Egan Library
Juneau Campus: Egan Library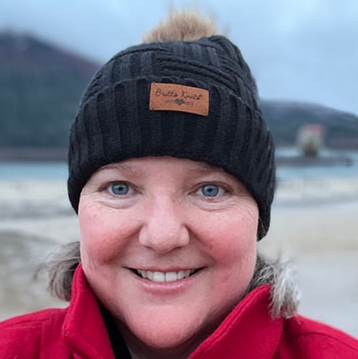 UAS Library Dean, including the Learning, Testing, & Writing Centers, & the Center for Excellence in Learning & Teaching (CELT)
Phone: 796-6467
Email: emtomlinson@alaska.edu
Egan Library
Egan Library, Room 208, Juneau Campus
Juneau Campus
Education
BFA, University of Alaska Anchorage; 
MLIS, University of Hawaii Manoa;
In Progress: MPA, University of Alaska Southeast
Courses Taught
LS110 - Library Resources and Information Literacy
LS111 - Library Information Literacy for Distance Students
Biography
Hired by the UAS Egan Library in 1999 as an Assistant Professor of Library and Information Science, Elise has worked in school, public, special, and academic libraries for the past 30 years.  She received tenure and promotion to Associate Professor, in 2006, and became the Regional Library Director for UAS in 2012.  In 2016 she also began overseeing the Juneau campus Learning, Testing, and Writing Centers and the Center for Excellence in Learning and Teaching (CELT). Her position title changed to UAS Library Dean in 2018.  Outside of librarianship, Elise is a painter and a photographer who exhibits regularly in Juneau.  She also loves to spend time with her family skiing, sailing, and playing musical instruments.  Come by and say hello the next time you're in the library!
Hours
Monday-Friday, 9:00 am - 5:30 pm
Alicia Steiner
BASS intended in History, Political Science, and Sociology
Hours in the Writing Center Spring 2020:
Monday 10:30 a.m.–12 p.m. & 5–6 p.m.
Tuesday 1:30–6 p.m.
Wednesday 10:30 a.m.–12 p.m. & 5–6 p.m.
Thursday 1:30–6 p.m.
Friday 10:30 a.m.–2:30 p.m.
---
Braden File
Majoring in Computer Science
Hours in the Writing Center Spring 2020:
Monday 12–5 p.m.
Tuesday 10:30 a.m.–1:30 p.m.
Wednesday 12–5 p.m.
Thursday 10:30 a.m.–1:30 p.m.
Friday 10:30 a.m.–2:30 p.m.
---
Writing Center Appointments Calendar
Instructions
Find an appointment time slot that works with your schedule
Click on a button during the desired time slot
In the "Where" field, enter in your phone number to request a remote tutoring session
Answer the questions and enter in any special instructions into the "Description" field
Click on "Save"

Be sure to send us your paper (if you have a draft) as a Word document at least an hour before your scheduled appointment. Thank you!
Appointments are all in the Alaska Time. To avoid any confusion, please make sure your calendar is set to the correct time zone!
Note: If you do not see a calendar below, please make sure that you are first logged into the UAS mail system through your web browser, even if you are already logged into the Gmail app. You will then have to reload this page to display the calendar.
Mobile users: The calendar below works best if your phone is in landscape mode (turned on its side). If you are using a phone, turn the phone to landscape mode and then reload this page.