Sustainability at UAS
UAS strives to be a leader in the community by setting a good example of sustainable practices on campus and hosting sustainability-oriented activities.
Reducing our Campus Footprint
The UAS campuses (Juneau, Ketchikan, and Sitka) continually work toward increasing and promoting environmental and cultural sustainability.
Energy efficient campuses
Air source heat pumps heat the Whitehead, Soboleff, and Hendrickson office and classroom buildings.
All three of our communities' electricity comes predominantly from hydropower.
New buildings and major remodels are designed to meet LEED energy certification criteria. UAS makes every effort to save energy and reduce costs for maintenance and operations, and a significant portion of that effort goes into increasing the energy efficiency of our buildings.
LED lights are used in many applications on campus, including throughout newly completed projects such as the Ketchikan Maritime Center.
Recycling
Recycling bins are provided in numerous locations throughout the Juneau campus. Mixed recycling bins accept paper, cans, bottles, cardboard, and plastics (#1 & #2). In addition, Ketchikan recycles 10,000-15,000 lbs of steel and aluminum per year from the welding program.
Energy Efficient Transportation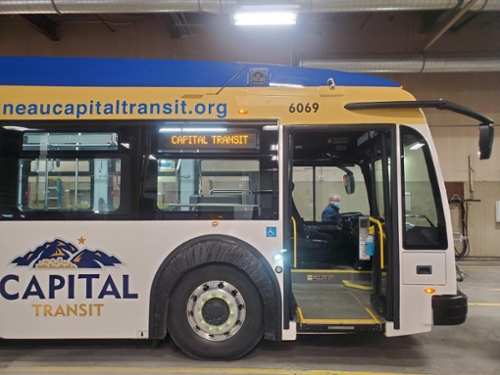 Electric car charging station with 2 ports (main parking lot, UAS Juneau).
Ketchikan campus maintenance and operations has a Ford eco-diesel truck.
Numerous bike racks on our campuses, including a bike repair station outside Egan library and the Recreation Center.
Express city bus service right from main campus to airport and downtown (Juneau Capital Transit).
Juneau is upgrading their bus fleet to soon include eight electric buses.
Juneau has one of the highest rates, per capita, of electric car adoption in the nation.
Dining Services
Feeling hungry? Bring your own to-go container to Dining Services (Juneau). Similarly, bring your own mug to Spike's cafe for a discount.
Sustainability in the Classroom... and Beyond!
In the Classroom
UAS offers a wide range of environmental and cultural sustainability-related classes, such as Tlingit language, Northwest Coast Art, Environmental Sociology, Natural Resource Management, and Interdisciplinary Perspectives on Climate Change.
Social Sciences
ANS 320 AK Native Ecological Knowledge
ANTH 312 Humans and the Environment
ANTH 351 Anthropology of Globalization
ANTH 408 Ethnobiology
PS 458 Environmental Politics
SOC 305 Sociology of Food
SOC 404 Environmental Sociology
Master of Public Administration
PADM S635 Natural Resource Policy
PADM S637 Local and Global Sustainability
PADM S638 Sustainable Energy and Environment
PADM S640 Food Security and Sustainability
PADM S641 Land Use Planning and Resilient Communities
PADM S642 Climate Governance in the North
PADM S662 Governing Nonprofit Organizations and the Board of Directors
Natural Sciences
BIOL 110 Introduction to Marine Fisheries Science
BIOL 215 Introduction to Marine Biology
BIOL 271 Ecology
BIOL 373 Conservation Biology
BIOL 375 Discussions in Marine Mammalogy
BIOL 380 Marine Ornithology and Herpetology
BIOL 384 Marine Mammalogy
BIOL 480 Aquatic Pollution
CHEM 349 Survey of Environmental Chemistry
CHEM 350 Environmental Chemistry
ENVS 102 Earth and Environment
ENVS 213 Natural Hazards
ENVS 414 Biogeochemistry
ENVS 416 Biogeography and Landscape Ecology
ENVS 422 Earth's Climate System
GEOG 210 Temperate Rainforest Ecosystems
GEOG 313 Sustainable Resource Management
GEOG 350 Interdisciplinary Perspectives on Climate Change
GEOL 320 Mineral, Energy, and Renewable Resources
Humanities Department
ENGL 303 Literature and Environment
ENGL 363 Nature Writing
ENGL 365 Literature of Alaska
ENGL 370 Native American Literature
HUM 372 Salmon, Sport, and Society
HUM 120 Cultures and Environments
ODS 372 Mountain Studies
ODS 373 Ocean Studies
PHIL 371 Perspectives on the Natural World
For descriptions of these courses and for details on other course offerings, please visit the UAS Academic Catalog.
Extend your learning outside the classroom
Outdoor Activities
You're never far from numerous outdoor activities at UAS, including kayaking, swimming in the lake, nordic skiing, hiking, snowshoeing, and wildlife viewing. The UAS Recreation Center on the Juneau campus rents a variety of outdoor recreation gear to staff, faculty, and students to help you enjoy the outdoors.
Sustainability Club
A student-led club, open to students from all three campuses, meets weekly and is advised by both a Sustainability Committee faculty member and the director of the NRSC. Contact uas.sustainabilityclub@alaska.edu for more information.
Student Activities
Take part in cultural & social sustainability offerings such as the Native and Rural Student Center, counseling services, and the SAFE zone program.
Community Engagement
Evening at Egan Lecture Series
Hosted by UAS annually each fall, the Evening at Egan Lecture Series often features topics related to sustainability.
Recent lectures include:
A full list of lectures on the topic of sustainability can be found on our YouTube channel.
Research
Many professors are also engaged in sustainability-focused research with their students at local to global scales, for example studying various aspects of climate change in terrestrial and marine ecosystems and how this impacts human societies.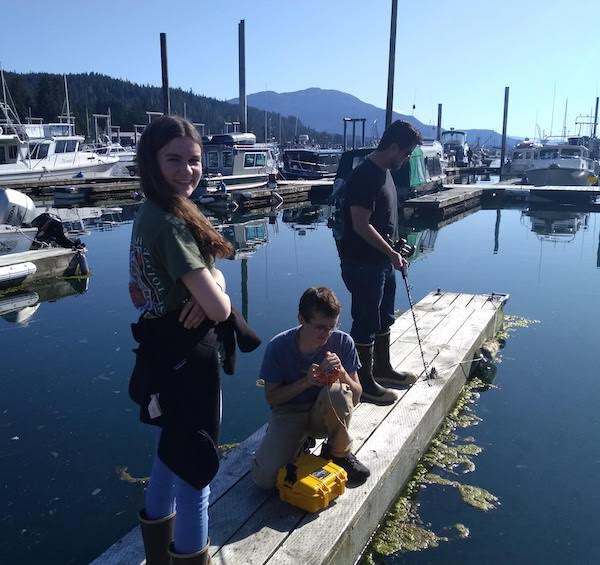 ACRC researchers are investigating the effects of a warming climate on coastal temperate rainforest and marine environments, with a focus on stream ecosystems, glacial dynamics, and the processes linking land and sea. Through interdisciplinary research on ecosystem interactions and the driving causes of change in this landscape, ACRC studies how these changes impact Southeast Alaska and Arctic communities and how local governments are adapting to these changes.
UAS faculty are actively engaged in research to understand natural environmental systems and how humans impact them. From studying how climate change affects wildlife, marine, and land systems to research on environmental pollutants like microplastics, UAS faculty work with students to investigate impacts and share their findings.
Sustainability in Southeast Alaska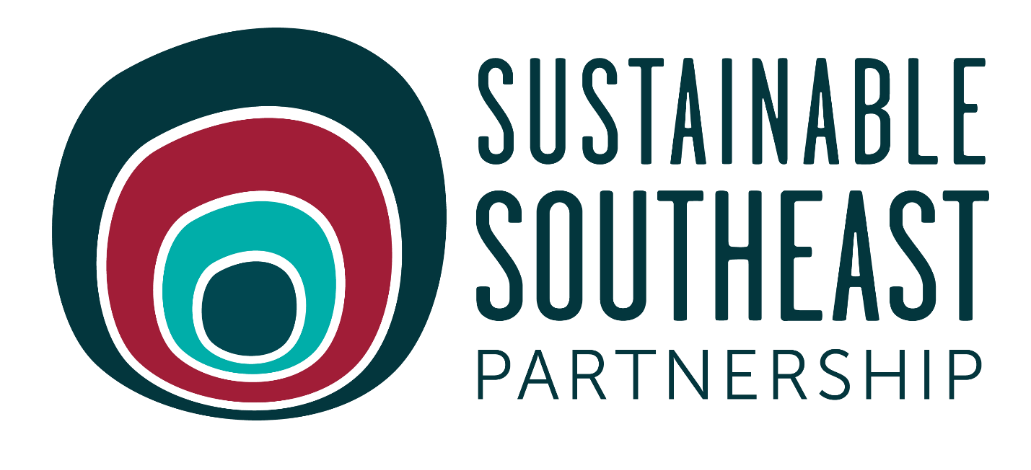 The Sustainable Southeast Partnership is an inclusive and diverse network of organizations and individuals working together to reach cultural, ecological and economic prosperity for our communities and region. Partnerships include international, regional and community-based organizations as well as representatives from tribal governments in rural Southeast Alaska, including Kake, Klawock, Sitka, Kasaan, Hydaburg, Hoonah and Yakutat.
Sustainable Southeast Partnership works toward a holistic approach to sustainable development that focuses on a localized economy, food security, energy independence, and sustainable fisheries and forestry management practices.
The Southeast Alaska Watershed Coalition fosters partnerships to inspire Southeast Alaskans to steward our watershed and support communities through participatory projects, research, and learning. Current projects include Pat Creek restoration near Wrangell, stream temperature monitoring, invasive species management, and the Salt & Soil Marketplace.
The Salt & Soil Marketplace connects Southeast Alaska food consumers with growers, fishermen, foragers, and gardeners. The marketplace helps support local economies, keeps food dollars in our region and provides high quality local foods to our neighbors, helping Alaska be more sustainable, resilient, and prosperous.
The Alaska Sustainable Fisheries Trust strengthens fishing communities and marine resources through research, education, and economic opportunity. They aim to educate, activate and inspire consumers while engaging community-based fishermen in programs that promote healthy fisheries. "By combining ecology, economics, and the common good, we work to ensure resilient and robust resources throughout coastal Alaska. Southeast Alaska is home to some of the Earth's healthiest and most robust wild fisheries. ...We aim to protect these communities and the fisheries that sustain them."
Mission: To increase the amount of locally produced and harvested food in the diets of Southeast Alaskans. Current projects involve growing food at St. Peter's Fellowship Farm communal garden, operating the Sitka Farmers Market in the summer, connecting Sitka residents to garden and cooking/food preservation classes, and sponsoring the Sitka Food Business Information Contest to spark entrepreneurs to use more local food.
The Juneau Commission on Sustainability works to support renewable project developments in Juneau, such as: clean hydropower, community gardens, and an ongoing effort to heat downtown buildings and homes using a seawater heat pump system.
Other Resources
How can you get involved?
There are many opportunities at UAS and in Southeast Alaska to make a difference and support sustainability. In our communities, local food production and markets are thriving. Students can join a community garden, harvest berries, fish for salmon and halibut, and participate in community composting programs. Opportunities abound for shopping at local and environmentally-friendly businesses or joining a range of community environmental, cultural, and civic groups. We are an intellectually curious bunch, with campus and community lecture series, such as Fireside Lectures at the Mendenhall Glacier, and annual events such as the Sitka Whale Fest. We may get a lot of precipitation, but that doesn't stop us from biking to work, hiking with friends, or skiing. Cross-country, skate, and downhill skiing are all nearby the Juneau campus. On campus, students can join the UAS Sustainability Club and can take a range of classes on environmental resources, climate change, food systems, or plastic pollution — contact uas.sustainabilityclub@alaska.edu for more information.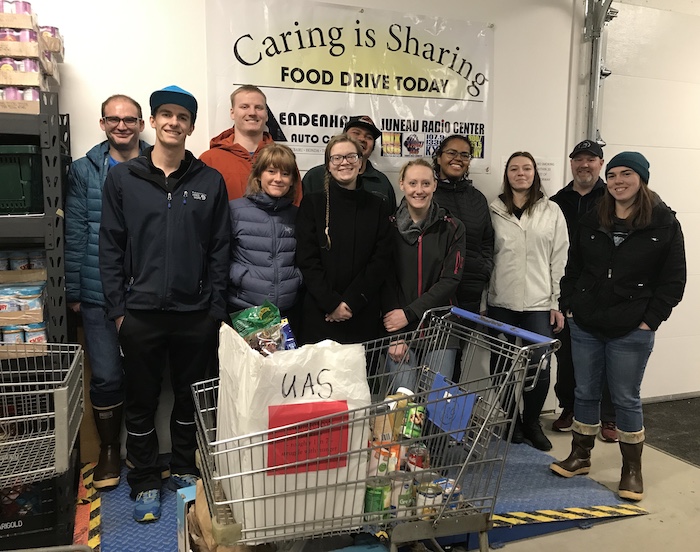 Recent Sustainability Committee Activity
Members and guests of the committee contribute to a monthly "Sustainable Alaska" column at the Juneau Empire.
Organization of free screenings of films and brings in guest speakers.
Writing of letters of support for various local and regional sustainability-related initiatives.
Leading teach-ins and presentations at university events such as the Power and Privilege symposium.
Advocating for campus projects such as recycling, energy efficiency, and waste reduction.
Promotion of a campus carbon-reduction and offset program.
Linking efforts with the student-led Sustainability Club.