UAS Veterans and Family Student Association
Covid-19 Office Operations
Our offices are available for in-person, phone, or video appointments. Email or call for more information. Additional information is also available on the UA coronavirus information website.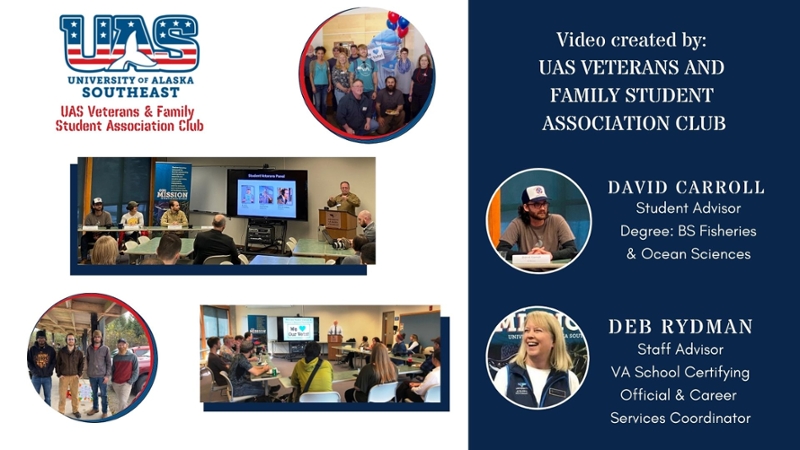 Welcome to UAS Veterans and Family Student Association Club! We value our Veteran students, dependents of Veterans, and active duty service personnel who are a vital part of our campus community. To help serve you and your transition to UAS, we will be holding the following sessions at the beginning of each semester for our students using VA educational benefits:
Get Paid - how to make sure your benefits make it to your bank account;
Meet Other Veterans - staff, faculty, and administrators look forward to meeting YOU!;
Secrets to Success - how to make your time here at UAS the best it can be.
All upcoming events will be posted on the UAS campus calendar, so check there, or here for more information/links.
Are you a planner? Social media savvy? We'll also be looking for people to help plan some casual gatherings as well as post on our Facebook, Instagram, and/or Twitter accounts. 
And...with anything we do, there. will. be. food!
Questions? Contact Deborah Rydman.