Events
Covid-19 Office Operations
Our offices are available for in-person, phone, or video appointments. Email or call for more information. Additional information is also available on the UA coronavirus information website.
2021 Fall VA Students Orientation

Welcome to 2021 fall semester - we hope you're enjoying your classes so far!
For students who are new to using their VA benefits, this orientation will review some strategies that will help you navigate the oftentimes confusing intricacies of VA Educational Programs. We've invited some of our "seasoned" VA students, both veterans and dependents of veterans, to share what they've learned over the years of utilizing their VA benefits.
For our returning Post 9/11 student veterans and veteran dependents, we will also review the VA STEM Scholarship that can extend your benefits once you have exhausted your initial months of entitlement. 
An email invite to all VA students will include the Zoom link. Hope to see you there on Zoom!
Past Events
Range Day - Saturday, October 26, 11am-2 pm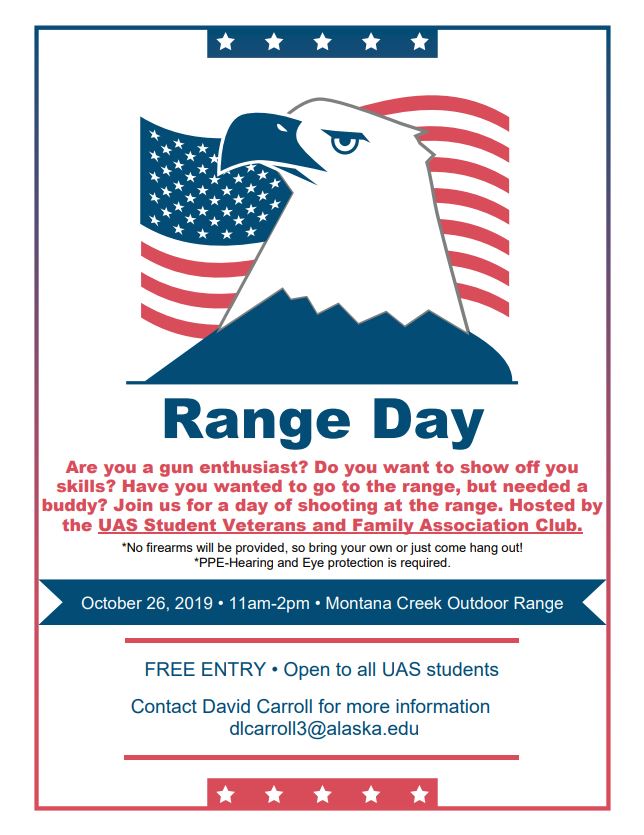 Veterans Luncheon with Oscar Vasquez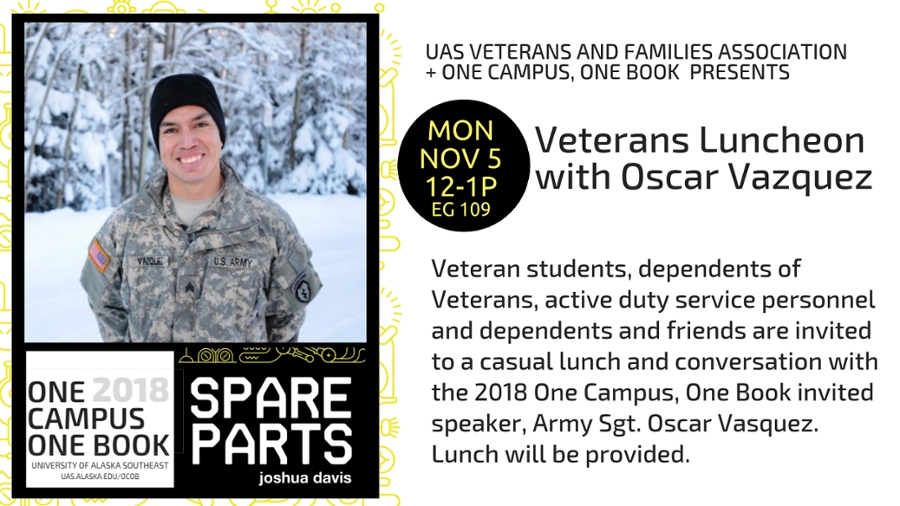 Veteran students, dependents of Veterans, active duty service personnel and dependents and friends are invited to a casual lunch and conversation with the 2018 One Campus, One Book invited speaker, Army Sgt. Oscar Vasquez. Vasquez earned a B.S.E. in mechanical engineering from Arizona State University in May 2009. But without legal status, he couldn't secure a job to provide for his new wife and newborn child. He returned to Mexico to apply for a visa, and with help from Sen. Dick Durbin, who spoke from the Senate Floor about Oscar's case, he was granted a green card in August 2010. Six months later, Oscar enlisted in the Army to serve the country he loves and calls home. Oscar served one tour in Afghanistan and is now a proud U.S. citizen. He now works for Burlington Northern Santa Fe Railways as a business analyst in a web app development team, and is a passionate advocate on behalf on expanding STEM opportunities for Latino and other underrepresented youth. Lunch will be provided. Sponsored by UAS Veteran & Family Student Association and One Campus, One Book.
2018 Veterans Day Celebration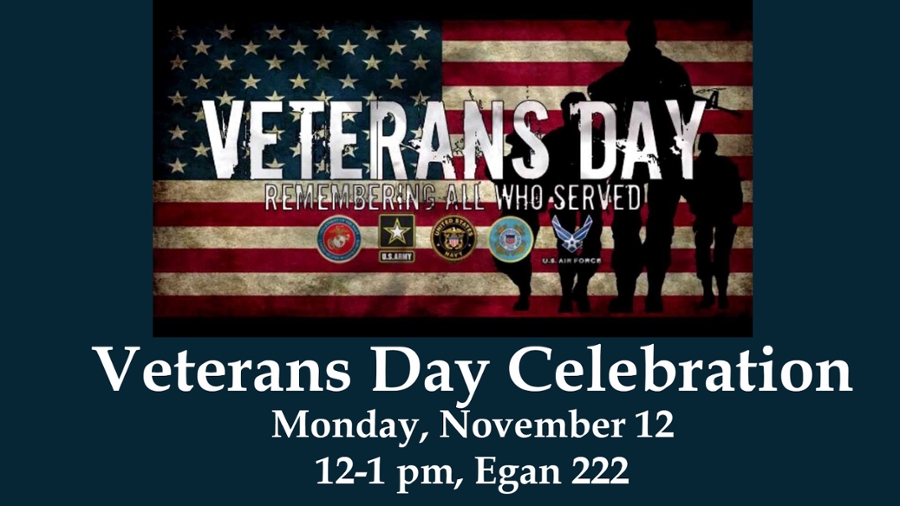 Lunch will be provided!