Get to Know UAS
UAS takes advantage of our location in Southeast Alaska's Tongass National Forest for study in the sciences and humanities. UAS offers both online and on-campus programs in the sciences, including marine biology, English, social science, liberal arts, business, education, construction, power technology, fisheries, maritime training, health sciences, and more.
Explore UAS
Campuses
All UAS campuses are in coastal ocean communities; many of our programs take advantage of our locations for marine and maritime study and career opportunities.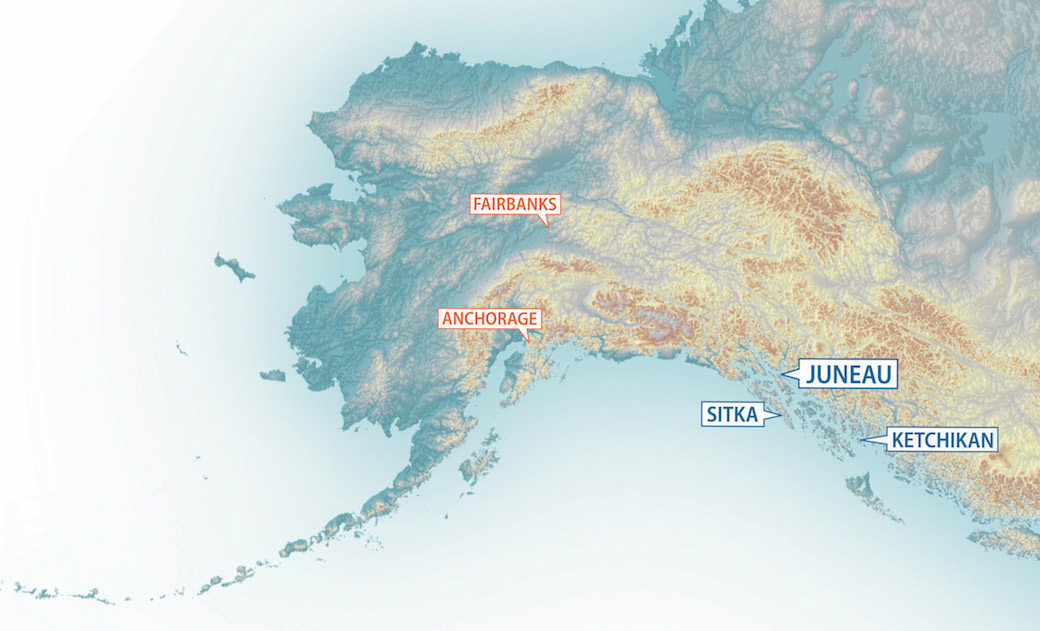 Juneau is the state capital and the largest city in southeastern Alaska. The city offers a flourishing downtown business and arts scene, an extensive library system, and public transportation. As Alaska's capital, Juneau sits at the epicenter of Alaska's governmental and economic affairs.
Ketchikan is the first port of call for northbound cruise ships and state ferries, and is a center for commercial fishing and the maritime and timber industries.
Sitka has a rich heritage as a Tlingit village and the former capital of Russian America. A thriving fishing fleet, healthcare system, the U.S. Coast Guard and Forest Service call Sitka home.
University of Alaska Southeast is accredited by the Northwest Commission on Colleges and Universities. Alaska College of Education is accredited by the National Council for the Accreditation of Teacher Education.