Ronalda Cadiente Brown Promoted
Juneau, Alaska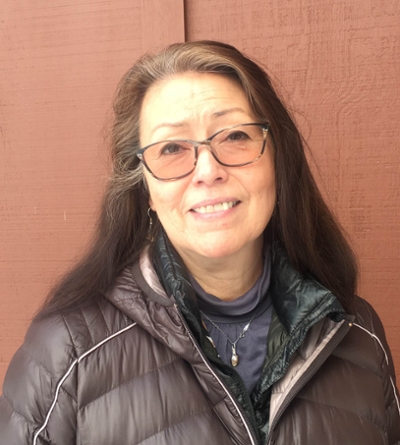 Ronalda Cadiente Brown, M.A., has accepted the position of Assistant Dean for Indigenous and Multicultural Education at the University of Alaska Southeast (UAS). She will assume new responsibilities and continue her role as Director of the PITAAS program—Preparing Indigenous Teachers and Administrators for Alaska's Schools. Her contributions will help advance UAS' statewide leadership role in the new Alaska College of Education, now under development.
Ms. Cadiente Brown is a distinguished educator who began her career with Portland Public Schools as an Indian Education specialist prior to returning home to Juneau where she served as an administrator for Juneau Public Schools for over 28 years. Ronalda's professional experience includes Indian Studies Program Director, Middle School Assistant Principal, Alternative High School Principal, and central office program coordinator of federal grants and K-12 projects. Prior to this promotion, she has served at UAS as PITAAS program director for over six years.
"As UAS takes on statewide leadership for UA teacher education programs, we need inspiring leaders with deep understanding of what it means to be a great teacher, and particularly in the areas of indigenous and multicultural education," said UAS Chancellor Rick Caulfield. "Ronalda's longtime experience will help us expand education programs that serve the diverse populations of our state. She has a deep commitment to incorporating Alaska's cultural and linguistic diversity into curriculum to enhance student learning and success."
Cadiente Brown grew up in Juneau and earned her Bachelor's degree in Social Work from Pacific University with the goal of becoming a high school counselor. She went on to complete her Master's degree in Curriculum and Teacher Education at Stanford University.
Ronalda notes, "The field of education is as demanding as it is rewarding. I continue to be inspired by students and look forward to the opportunity to contribute to the great work of so many with the unifying goal of student success."
More information about the UAS PITAAS is available on the UAS PITAAS web page or call 907-796-6058.