Business
Take Your Career to the Next Level
The business programs offered at UAS prepare you for a successful career in companies of any size across an array of industries. Start or continue your career in high-demand positions in core business functions such as accounting, human resources, management information systems, and management. All courses are delivered asynchronously and 100% online (in-person opportunities offered on the Juneau campus; select courses offer hi-flex options.) All UAS certificate, associate, and bachelor business degrees are accredited through the Accreditation Council for Business Schools and Programs (ACBSP). The HR emphasis is aligned with and endorsed by the Society of Human Resource Management (SHRM). Enroll now to obtain the skills necessary to get that entry-level job or to expand your possibilities in your current field.
Specialized Accreditation
Based on the Baldrige Education Criteria for Performance Excellence, the Accreditation Council for Business Schools and Programs (ACBSP) accreditation evaluates aspects of leadership, strategic planning, relationships with stakeholders, quality of academic programs, faculty credentials, and educational support. Belonging to the ACBSP network offers a multitude of benefits to our students.
Student Experience
SHRM Academically Aligned
The Society for Human Resource Management (SHRM) recognizes the University of Alaska Southeast as an academic partner and a top choice for students seeking a career in human resources. Students have the opportunity to earn their SHRM-CP credential, providing a competitive advantage in the job market.
"You can do this."
The Business and Public Administration department is delivering education to Alaskans in their home communities. Complete your business degree or MPA online with the University of Alaska Southeast.
First-Generation College Grad
UAS alumna Jesyca Ellenbecker shares how the flexibility of the online BBA degree program made it possible for her to complete her undergraduate degree while pursuing a career with the State of Alaska.
Learning Environments
Learning Online
Providing specially-designed courses and even full programs online is essential to our students' success. Each online course is delivered by the best method for that particular subject combined with individual attention and high-level engagement from our professors. Some programs combine a segment on-campus with an online curriculum. Some utilize a cohort model, where students in the program progress together in a supportive group. All have access to the supportive and dynamic classroom environments found within Blackboard and UAS Connect. Learn more about our online campus at uas.edu.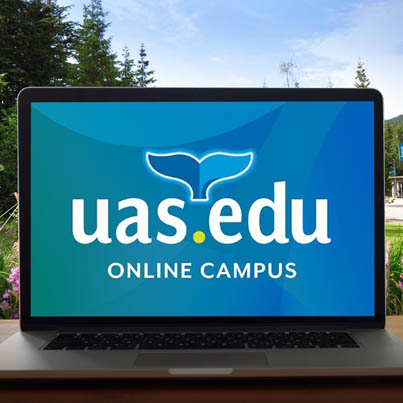 Connecting Students with Professionals
As a student in our program, you will be encouraged to attend select professional conferences and other enrichment activities with faculty. These activities are generously supported by a grant from Northrim Bank and include professional development events within and outside the State of Alaska.
Examples of events that our students and faculty have attended include:
NHRMA HR Leaders of Tomorrow
Alaska Government Finance Officers Association Annual Conference
Alaska Municipal League Annual Meeting
Alaska Society of Certified Public Accountants Annual Meeting
Annual Alaska SHRM State Conference
Arctic FROST Meeting
Partnerships in Our Community
Faculty work closely with key organizations in our communities to facilitate sustainable business practices and to share expert resources. Examples of this include Path2Prosperity which UAS has been involved with since its inception in 2013, the annual JEDC Innovation Summit, and the MPA Lecture Series.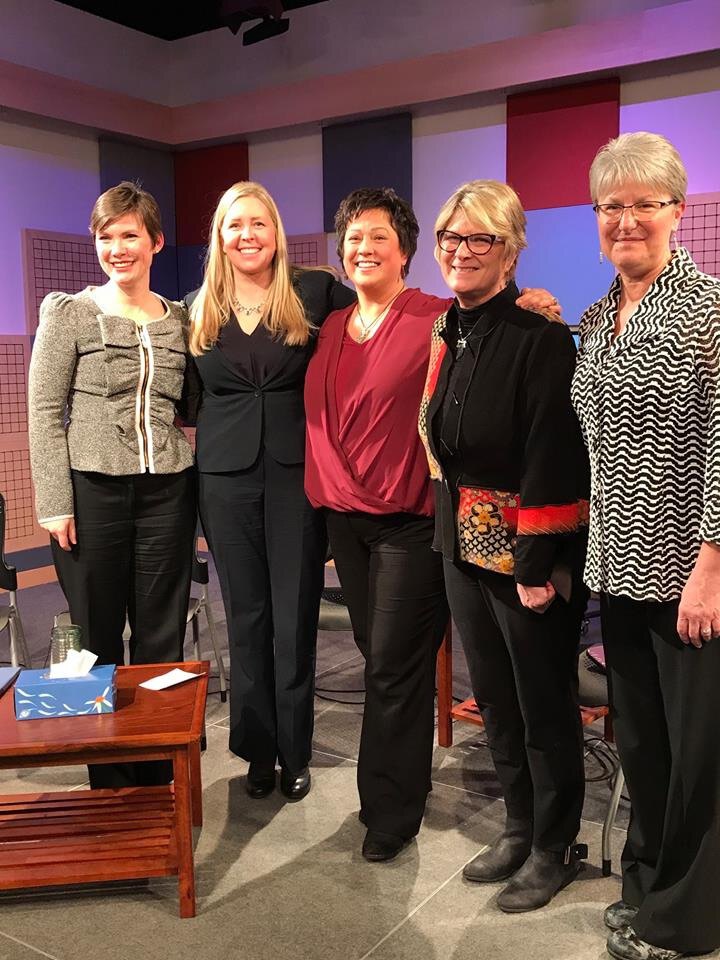 "I love the smaller class sizes UAS offers. I always felt if I had questions or needed help the professor would know who I was and would be able to help me."
​