Health Care
Get clinical experience for high-demand health careers
Health sciences at UAS offers students in Juneau, Ketchikan, Sitka, and online entry-level training courses and preparatory programs for high-demand careers in health care. Students acquire knowledge, skills, and learning opportunities in supportive classroom, laboratory, and clinical environments.
Popular courses include those which enable students to sit for state and/or national certifications such as Certified Nurse Aide (CNA), Medical Assistant, and Emergency Medical Technician (EMT) training. Students seeking to enter careers such as nursing and radiologic technology can take all of the pre- and co-requisite courses needed for successful application to either in-state or out-of-state programs.
UAS offers a credentialed path to a career in the high-demand field of Medical Assisting. Combining both administrative and clinical knowledge, these multi-skilled allied health professionals function as a member of healthcare delivery teams under the supervision of a licensed health care practitioner.
Student Experience
Grow Your Career and Your Community
Start or expand on your workforce career at all three UAS campuses: Health Sciences and Construction in Sitka, Power Technology in Ketchikan, and Health Sciences, Power Technology, Mining, and Construction in Juneau.
Health Information Management
By studying health information management, students acquire a versatile yet focused skill set incorporating clinical, information technology, leadership, and management skills. Health information professionals use their knowledge of information technology and records management to form the link between clinicians, administrators, technology designers, and information technology professionals.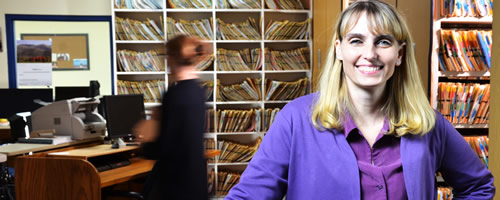 Medical Assistant
When visiting a doctor's office there is always someone there to call your name, take your vital signs, administer vaccines, set-up referrals, or schedule appointments. These healthcare professionals are Medical Assistants. Learn more about the Certificate in Medical Assisting offered by UAS.
Learning Environments
Health Science Training Labs
UAS campuses in Juneau and Sitka feature fully-equipped labs for students to learn and gain experience in the classroom. Participants also learn in employment settings like local clinics, medical centers, and hospitals like Bartlett Regional Hospital, SEARHC hospital, and Sitka Community Hospital.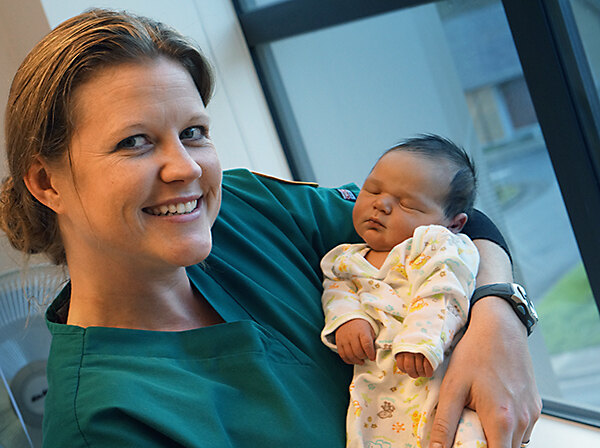 On-Site Student Learning
UAS serves students all across the large state of Alaska; select programs feature internships and other on-site student learning opportunities, ensuring students are able to participate in their program in their home communities. Faculty may visit students in their communities, as defined by the individual program. The Medical Assisting Certificate may be completed from many communities within Alaska; classes are available online or in hybrid format, paired with on-site instructor observation twice a semester and a practicum at an approved healthcare facility.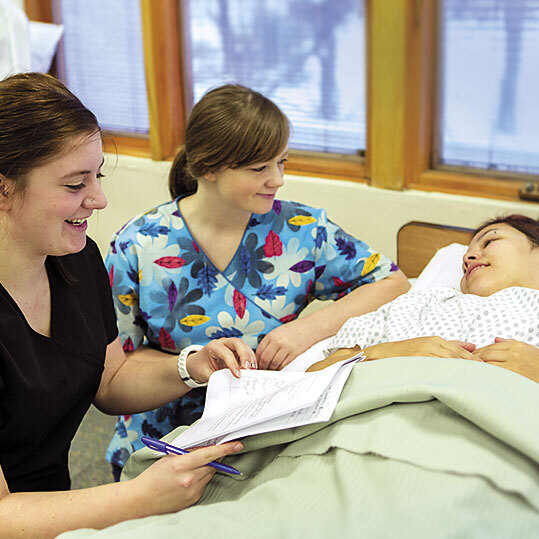 "I wanted to be prepared for a job without running up debt.  Now, I'm heading up a small hospital HIM program.  The Sitka Campus didn't just change my future — it set me on a new trajectory."
​