Power Technology
Building the Future
Power Technology is a practical and direct program designed for students who are interested in solving problems and repairing machinery the correct way. Courses cover a variety of machine systems as well as diesel engines.
Classes are at least 50% hands-on, which allow students to practice their new skills. The program provides many training aids, including wheel loaders, axle and off highway tractors, backhoe loaders, marine gears, engines, transmissions, power generators, refrigeration and hydraulic units, as well as scanning tools and software to assess onboard electronics.
Students gain valuable skills and can enter fields of employment with good wages, high demand, and advancement potential in as little as two semesters.
Student Experience
Grow Your Career and Your Community
Start or expand on your workforce career at all three UAS campuses: Health Sciences and Construction in Sitka, Power Technology in Ketchikan, and Health Sciences, Power Technology, Mining, and Construction in Juneau.
Ideal Hands on Setting
"At UAS, I put what I am learning in theory into practice. And I'm working as a diesel technician while going to school."—Jesse Vaughn, A.A.S. Power Technology, Diesel Emphasis
Power Technology Diesel Programs
Power Technology is broadly split into Heavy Duty and Marine specialty areas.
Students learn preventative maintenance and inspections, diesel engines, electrical systems, hydraulics, refrigeration and air conditioning, power generation, brake systems, suspension and alignment, drive systems and power trains, piping systems, industrial rigging, and welding. Upon completion, students are ready to enter rewarding careers in fixed plant mechanics, mining, maritime industry, and more.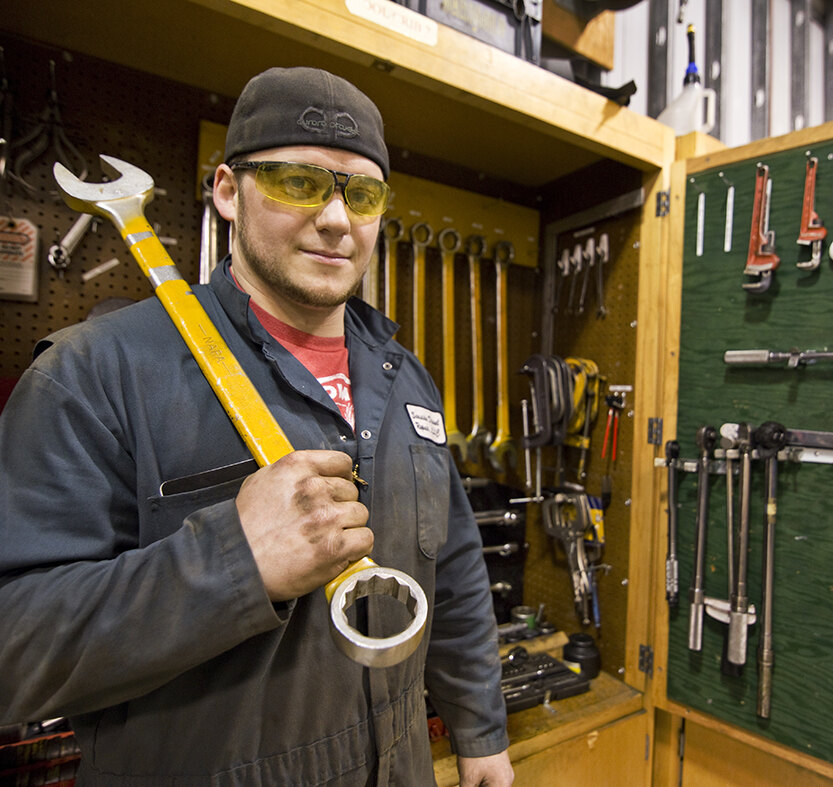 Pathway to Mining Careers: Hecla Greens Creek
High school juniors and seniors
High school students can take Introduction to Mining Careers and Occupations at UAS. Students who take this 3-credit UAS class will also receive .5 high school credits. The class will include field trips, guest speakers, and hands-on activities. Continuing students may enroll in the two-week Mine Academy, including Mine Safety and Health Administration (MSHA) training certification. Students learn what it's like operating mining equipment in a virtual mine training simulator and take field trips into the UAS Center for Mine Training underground mine lab. Students may continue on through a Greens Creek job shadowing program in a variety of occupations throughout the mining operation.
At the completion of the Mining Pathway, interested students may take the one-year Mine Mechanic Occupational Endorsement followed by the two-year Mine Mechanic A.A.S. degree. Selected students may qualify for scholarships and internships through the Hecla Greens Creek Mine. Learn more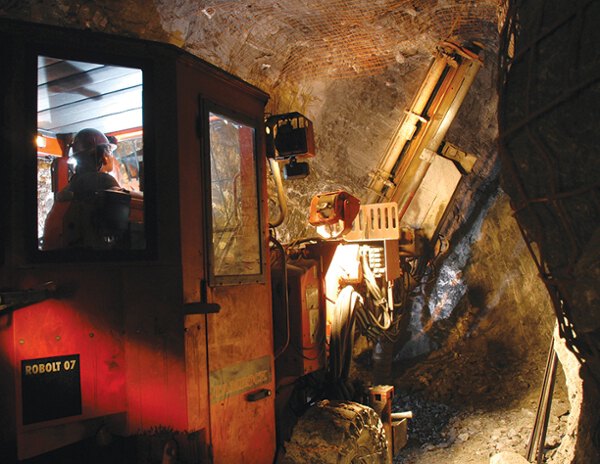 Learning Environments
Technical Education Center (TEC)
Located on the water in Juneau, the TEC houses workforce development classes in power technology, construction, welding, and the Center for Mine Training. Connected by sky bridge to Juneau Douglas High School, the TEC is a great resource for high school students to earn college credits through Tech Prep courses.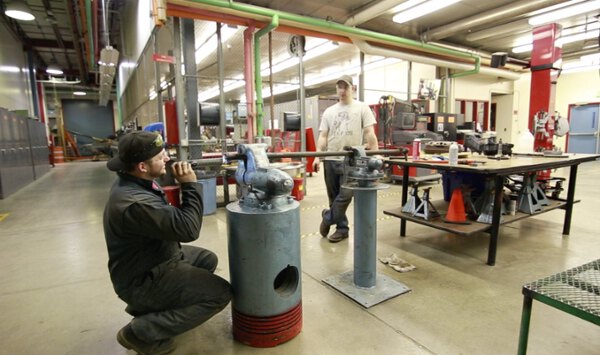 Maritime Training Center
Located directly on the Ketchikan waterfront, the UAS Maritime Training Center is a state-of-the art facility housing a comprehensive welding lab, pilot navigation simulator, training equipment, and diesel and electronics lab. Hands-on expert instruction in multiple maritime skills prepares students to enter one of the most dynamic industries in Alaska.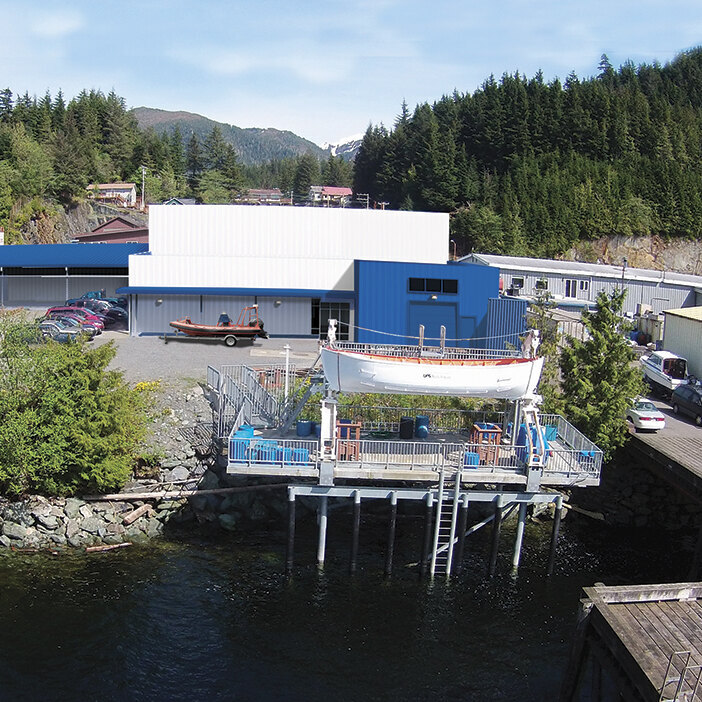 Welding Labs
UAS has welding labs in Juneau, Ketchikan, and Sitka. Students learn basic materials prep skills, oxyacetylene welding and cutting, brazing, and shielded metal arc welding. As students gain proficiency, they have opportunities learn metal inert gas (MIG), or tungsten inert gas (TIG) welding.
The majority of the work in these classes is hands-on, and after completing the program, students have the opportunity to earn certification through the American Welding Society. Skilled, certified welders can find work on construction sites, in petroleum-related industries and in many jobs where heavy equipment is being used. Their services are needed for shipbuilding, automobile manufacturing and repair, aerospace applications, bridges, pipelines, power plants and refineries.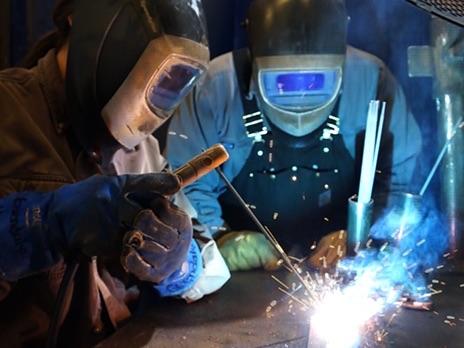 QMED: Maritime and Multi-skilled Worker
12-week USCG-certified course covering basic industrial maritime skills including power generation, hydraulics, and electricity. 
Learn more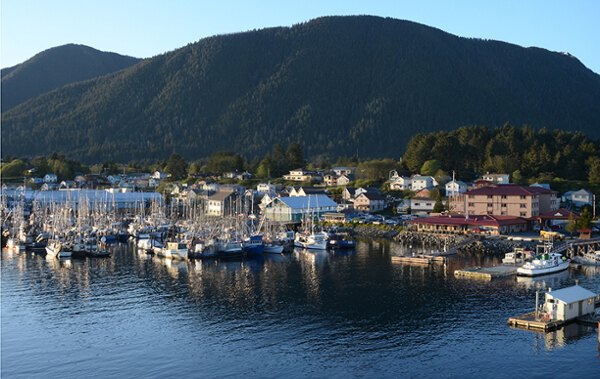 "The Power Technology program has taught me so much; I found a love for mechanics I never knew I had. My experience at UAS prepared me for my career path after school."
​