Tidal Echoes
"Tidal Echoes fills a unique, literary niche for Southeast Alaska, a forum for an eclectic blend of readers and artists to meet and engage. We're all the richer for its graceful presence." — Nick Jans, Author, "A Wolf Called Romeo"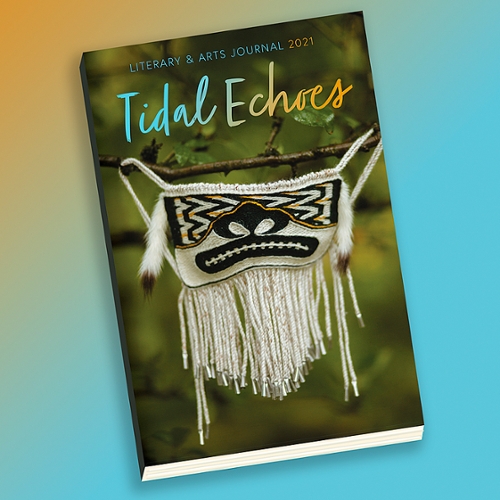 Tidal Echoes is a literary and art journal that showcases the art and writing of Southeast Alaskans. It is sponsored and administered by the University of Alaska Southeast, which has campuses in Juneau, Sitka, and Ketchikan.
Southeast Alaska is rich with talent. Our communities support writers, storytellers, playwrights, photographers, basket weavers, carvers, and many others types of artists and writers. As a literary journal, Tidal Echoes aims to bring together all the voices and visions of Southeast Alaskan artists and writers.
Tidal Echoes accepts work from any full-time resident of Southeast Alaska.
Questions about the journal or submission process should be sent to: uas.tidalechoes@alaska.edu.