AY 2020 Graduates
There were two UAS Bachelor of Science in Mathematics graduates for the 2020 academic year:
Katy Price (Magna Cum Laude, GPA 3.90) and Amy Jenson (Magna Cum Laude, GPA 3.98), and both were recognized as Outstanding Mathematics Graduates by the UAS Mathematics Faculty.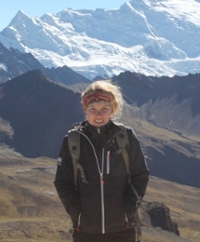 Amy received a Biomedical Learning and Student Training (BLaST) Undergraduate Research Experience grant to conduct research for her capstone paper, titled Model of yellow fever among Aedes agypti vectors and human hosts: a SEIRV mathematical model. It is worth mentioning that her research exposed her to foundational ideas in mathematical modeling that lead to methods quite similar to those being used to model the current Covid-19 epidemic.
Both Amy and Katy begin graduate school in Fall 2020. Katy has been admitted to the Graduate Program in Mathematics at Oregon State University in Corvallis. Katy was awarded the Ramanujan-Hardy Fellowship for her first year of graduate studies.
Amy has been admitted to the Graduate Program in Mathematics with a Graduate Teaching Assistantship at Montana State University in Bozeman.
We wish Katy and Amy good times in their upcoming adventures in delving further and deeper into the fascinating world of the mathematical sciences.