Applied Fisheries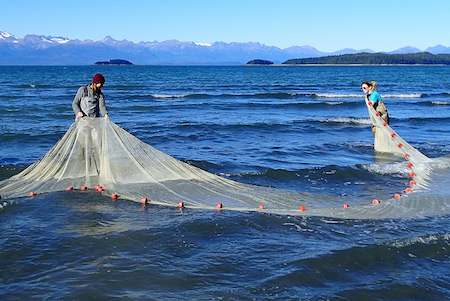 Alaska is currently experiencing a shortage of fisheries technicians and fisheries biologists – a trend predicted to continue for at least the next 10 years. The University of Alaska Southeast, Sitka Campus, has partnered with industry and regulatory agencies to develop programs that can meet this growing need for qualified personnel.
Welcome.
If you're a hands-on learner who's deeply curious about natural resources, consider launching a career in fisheries with the Applied Fisheries Program at the University of Alaska Southeast! Our programs dive deep into disciplines like oceanography, fish biology, Alaskan fisheries management and Aquaculture.

Coming Fall 2021: Alaskan Aquaculture Semester
Unlock the potential of Alaska's mariculture industry with the state's only immersive, hands-on education in fish and aquatic plant farming! Join us to learn the biology, management, and harvesting methods for diverse species like oysters, mussels, scallops, clams and kelp. Then, find unique career opportunities harvesting sustainable seafood. We need your help to grow great kelp! Apply now to join us:
Let salmon take you to school.
Our courses can be completed online, on university-provided iPads, or on campus in Southeast Alaska. Sitka is a stronghold in the state's robust fisheries, and a gateway to the 17-million-acre Tongass National Forest.
Now that you're getting to know Applied Fisheries, please peruse our courses and explore potential career paths using the menu options above. You can contact us with questions or visit admissions to register for your future in fisheries!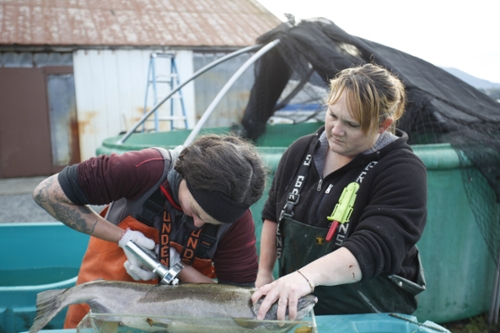 Ready to Enroll?
Sign up for classes
Go to University of Alaska Southeast website:
Study the latest in Alaskan fisheries