Applied Fisheries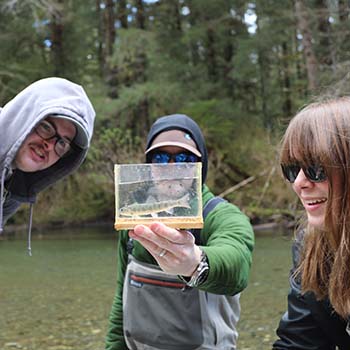 Mariculture industries are picking up across Alaska. Skilled professionals in fisheries and marine science are in high demand to explore new ways of cultivating ocean species for food. The University of Alaska Southeast, Sitka Campus, has partnered with industry and regulatory agencies to develop programs that can meet this growing need for qualified personnel.
Study fisheries, mariculture, scientific diving and more
If you're a hands-on learner who's deeply curious about marine ecology and natural resources, consider launching a career in fisheries with the Applied Fisheries Program at the University of Alaska Southeast! Our programs dive deep into disciplines like oceanography, fish biology, Alaskan fisheries management and mariculture. We offer distance-delivery courses that you complete at your own pace, and lab classes from our Sitka campus. We also host hands-on, semester-long intensive programs with dedicated cohorts in mariculture and scientific diving.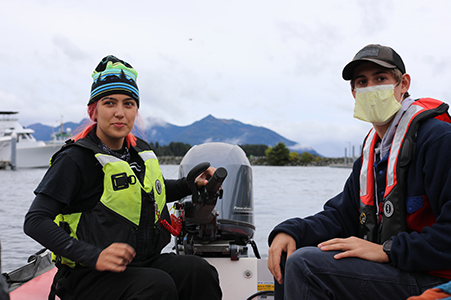 Ready to Enroll?
Sign up for classes
Go to University of Alaska Southeast website:
Join us Fall 2023: Alaska Aquaculture Semester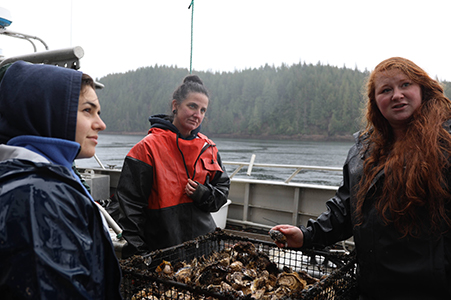 Unlock the potential of Alaska's mariculture industry with the state's only immersive, hands-on education in fish and aquatic plant farming! Join us to learn the biology, management, and harvesting methods for diverse species like oysters, mussels, scallops, clams and kelp. Then, find unique career opportunities harvesting sustainable seafood. We need your help to grow great kelp! Apply now to join us:
Hear about our take on mariculture in Alaska
Professor Bowers and aquaculture semester alumna Sara Ebersole describe our program in this local radio interview
Study fisheries at home or in the field.
We offer the majority of our coursework in an asynchronous distance format, with pre-recorded lectures available online. Professors guide the course with assignments and exams, and communicate with students by email, phone, and video call. Or, you can join us in Sitka for lab classes and semester intensives.
We host two cohorts in Sitka each year for intensive Applied Fisheries programs; in the fall, students learn mariculture farming techniques, and in the spring, students practice advanced research SCUBA diving. Dorm housing and apartment living is available in our town of 9,000. Our community is a stronghold in the state's robust fisheries, and a gateway to the 17-million-acre Tongass National Forest.
Now that you're getting to know Applied Fisheries, please peruse our courses and explore potential career paths using the menu options above. You can contact us with questions or visit admissions to register for your future in fisheries!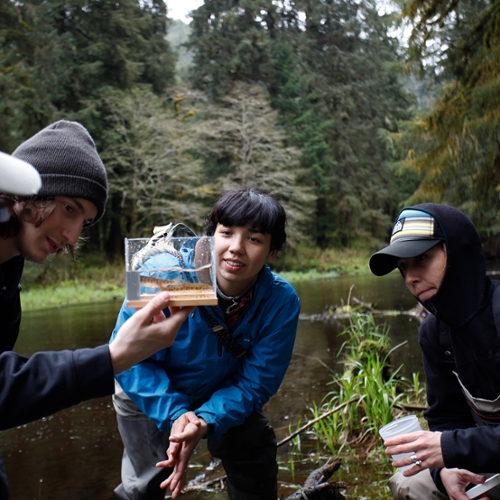 Join each January: Alaska Dive Semester

If you are a student interested in fisheries, diving, and marine biology, and would like to round out your studies with a field-based program in Alaska, please join us for a semester of diving in the Spring of 2022 (January 10 – May 2) Application Period CLOSED! We will begin accepting applications for the 2023 cohort in Summer of 2022.
You will have the opportunity to work with UAS faculty and become accomplished research divers. Over the semester, you will learn everything from basic dive skills, to underwater rescue procedures, to underwater data collection techniques and you will become familiar with local fish and invertebrate species, and participate in new and ongoing marine-related research projects. Additionally, you will develop skills in basic skiff handling and small engine maintenance techniques, critical to underwater field work.
​