Jeffrey

 

Lofthus

, Ph.D.
Professor of Education

 
School of Education
Juneau Campus: Hendrickson Annex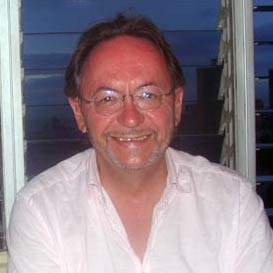 Education:
Ph.D., M.A., & B.S. - University of North Dakota
Biography:
Prior to entering the education field, I was an electrician, farm laborer, bookseller, food server, bartender, custodian, and in the Army National Guard (Combat Engineer, Water Purification Specialist and a Retention Counselor). I spent a couple of years hitchhiking and riding the rails around the U.S in the 1970s. My BS degrees are in secondary education (social science and English) and Elementary Education and my MA is in counseling. I served as a school counselor and a teacher prior to becoming an administrator. My Ph.D. is in Educational Leadership (Principal and Superintendent). I served as an elementary principal for 8 years until 2001 in Nebraska. I served two buildings – one K-6 and the other a K-3 public Montessori. I'm a Professor of Education at UAS in Juneau. I serve as the Coordinator of the Distance Bachelor of Arts Elementary Education Program, teaching classes and supervising student teachers. In the past, I taught classes and supervised principal interns for the UAS Principal Program in addition to my work in elementary education. I work closely with the Preparing Indigenous Teachers and Administrators for Alaska's Schools (PITAAS) program, recruiting, supporting and advising Alaska Native students in teacher and educational leadership. Additionally, I taught numerous courses and supervised interns in the Educational Leadership Program (teachers aspiring to be principals) at UAA from 2001 to 2008 and served as Education Outreach for an NSF grant with UAF Arctic Research Faculty. I am the Executive Director of Alaska ASCD. I look forward to serving you.
Other:
Program Coordinator:  Elementary Education: B.A.