Train locally, work globally! Earn USCG approved credentials with UAS Maritime. Combine your sea-time and education into an exciting career in either the deck or engineering department.
Program Contacts
Classes are specific to certain campuses. Please see an advisor for additional information to see what's available in your area.
UAS Maritime Training Center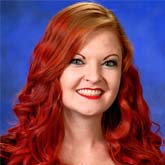 Career Paths
Able Seaman (Seafarer)
Entry Level Deckhand
Charter Boat Skipper
100–200 Ton Vessel Captain
Towing Vessel Officer
QMED Oiler
Maritime & Multi-Skilled Worker
The UAS Ketchikan Maritime & Multi-Skilled Worker program is a series of courses that leads to the U.S. Coast Guard Marine Oiler Credential: "Qualified Member of the Engine Department" QMED.
Students in the MMSW Program:
Are in class Monday – Friday (8:00am – 5:00pm most days) for 12 weeks every fall semester
Benefit from hands-on training time along with technical knowledge
Learn the basics of

Diesel mechanics maintenance & repair
Hydraulics maintenance & repair
Refrigeration maintenance & repair
Welding
Marine electrical maintenance & repair

Learn skills related to other industrial jobs in shipbuilding, heavy machinery, construction, physical plant operations, and welding.
UAS Ketchikan partners with the Alaska Marine Highway System and other employers to find seatime internships for all students interested.  For more information, check out our QMED page, view the QMED flyer, or contact Angie Goffredi at 907) 228-4516.
The UAS Ketchikan Maritime & Multi Skilled Worker program is a United States Coast Guard approved class. This approval has significant advantages for seafarers seeking to upgrade their skills and credentials and for those seeking entry into the maritime field.  Successful completion of the program allows a reduction in required sea service days from 180 to 120. Upon presentation of the required sea time at the Regional Exam Center, the USCG will issue the QMED/Oiler rating credential without any further testing.
Scholarships are available for this program
Non-credit (Renewal) Courses
​