Are you looking for a great career instead of just another job? Power Technology is a practical and direct program designed for students who are interested in solving problems and repairing machinery the correct way.
Looking for assistance?
---
Our advising site contains self-help resources or can connect you with your program's advisor
Upcoming Class Information
View Upcoming Summer Class Schedule
Summer class schedules are available on our website for:
Program Contacts
Classes are specific to certain campuses. Please see an advisor for additional information to see what's available in your area.
Program Information
Power Technology is a practical and direct program designed for students who are interested in solving problems and repairing machinery the correct way. Courses cover a variety of machine systems as well as diesel engines.
Classes are at least 50% hands-on, which allows students to practice their new skills. The program provides many training aids, including wheel loaders, axle, and off-highway tractors, backhoe loaders, marine gears, engines, transmissions, power generators, refrigeration, and hydraulic units, as well as scanning tools and software to assess onboard electronics.
Students gain valuable skills and can enter fields of employment with good wages, high demand, and advancement potential in as little as two semesters.
AAS Power Technology
This two-year degree is a vocational training program for men and women interested in securing employment working with various diesel engine applications such as (but not limited to):
Charter boats
Fishing vessels
Tour buses
Marine auxiliary systems
Hydraulic systems
Transportation vehicles
Cold storage systems
Above ground mines
Underground mines
Gravel pits and quarries
Fish plants (flash freezing)
Fish plants (canneries)
Sawmills
Power Technology is broadly split into Heavy Duty, Mining, and Marine specialty areas.
Students learn preventative maintenance and inspections, diesel engines, electrical systems, hydraulics, refrigeration and air conditioning, power generation, brake systems, suspension and alignment, drive systems and power trains, piping systems, industrial rigging, and welding. Upon completion, students are ready to enter rewarding careers in fixed plant mechanics, mining, maritime industry, and more. This program qualifies for financial aid and scholarship support. 
Interested in learning more? View our AAS in Power Technology program sheet or view the UAS catalog.
OEC Power Technology
Options include Diesel/Heavy Duty, Diesel/Marine, and Mine Mechanic. Each provides technical courses in the appropriate specialty. Students must earn a 2.00 GPA in the overall program. These occupational endorsements articulate with the A.A.S. in Power Technology.
The Mine Mechanic Occupational Endorsement Certificate prepares the student to enter the mining industry as an entry-level diesel machinery mechanic. The program includes classroom and hands-on training on diesel engines and related mechanical systems including engines, transmissions, brakes, hydraulics, DC electrical, suspension, and air conditioning. Diesel-powered pickups, welding, preventive maintenance, and inspections are also included.
Introduction to Mining Occupations and Operations and the Hecla Greens Creek Mine Academy or Department approval is recommended. A minimum grade of C or 2.00 is required in all (each) of the classes to obtain the Mine Mechanic O.E.C.

Interested in learning more? View more information on the UAS catalog. 
Apply for the OEC program today. 
Donate Equipment to UAS Power Tech
Your generous donation to our diesel department will help our students tremendously over the course of their programming at UAS. Without the support of our local southeast industries we could not offer the quality courses and the hands on approach our students need to prepare for their future. Help us build our program!
Our current needs are:
Complete running diesel engines 1996 and newer
Cummins "C" model, Volvo, Ford (International), John Deere, Caterpillar
Marine gears (transmissions) especially Twin Disc and Velvet Drive
Fuel systems — any type as long as it's diesel
Transmissions/final drives/differentials
AC 3 phase generator sets
For more information or to donate please call Tom Dolan at 907-796-6123 or email at tbdolan@alaska.edu.
There could be tax advantages for you by donating items to a non-profit educational institution.
Opportunities
302 Operating Engineers Apprenticeship
This is a career opportunity to become a member of the Local 302 International Union of Operating Engineers as an apprentice.  If there is an unfilled apprentice opening in the union it could be your entry opportunity into the union. 
Must meet all the below qualifications:
At least 18 years old
Pass DOL Work Keys test with at least a 4
Have High School diploma or GED
Have valid Alaska CDL driver's license w/HAZMAT
Have no DUIs during last 3 years
Have apprentice mechanic's hand tools
Be (and stay) drug free
Be physically fit
Be willing to travel
For more information call the UAS School of Career Education at 907-796-6120.
HECLA Greens Creek Mine Mechanic Scholarship
Selected scholarship recipients receive the cost of tuition up to 16 credits in their first semester for approved classes, and if pursuing an A.A.S., tuition, and fees for approved classes in their second year if the student maintains a 3.0 GPA. If selected to receive the scholarship, the funds will automatically be applied to your student account.  Scholarships recipients will be notified by phone and email if selected. 
Registration is open until August 1st for the Fall semester and December 1st for the Spring semester
Faculty & Staff
Tom Dolan

Assistant Professor and Program Head, Power Technology
Profile and contact info
Neil Voelckers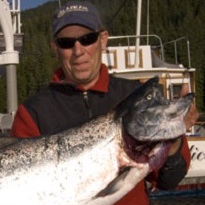 Assistant Professor, Power Technology
Profile and contact info
Larry O'Loane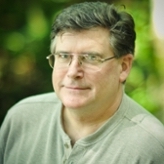 Assistant Professor of Power Technology
Profile and contact info
​