Secondary Education
An intense 11-month program for students who are seeking certification in Secondary and Middle Grades Education. Applicants to this program should have an undergraduate degree in a subject normally taught in Alaska secondary schools (e.g. English, social studies, mathematics, science, and more).
The program begins with a virtual session for eight weeks each summer, consisting of four graduate classes. Alternative start options are possible. Please contact the Student Services Assistant to learn more about these options.
Important Deadlines
​
What's my degree pathway?
For Students With an Undergraduate Degree Who are Not Certified Teachers
We suggest a Master of Arts in Teaching in Secondary Education at the University of Alaska Southeast.*
For Students With a Master's Degree or Who have Teaching Experience
We suggest the Graduate Certificate in Secondary Education at the University of Alaska Southeast. Please see the FAQ "What kind of documentation should I submit for the QEC?" for more information about eligibility to apply for the Graduate Certificate program.*
*Regardless of the Secondary Education program selected, students in the same cohort year will participate in most courses together. The Graduate Certificate program generally requires fewer credits for eligible candidates.
Application Process
Need Assistance?
Do not hesitate to contact the Student Services Assistant with any questions about application materials of the application process.
M.A.T., Secondary Education & Graduate Certificate
Before You Begin
Contact Student Services Assistant, Elisabeth Genaux, to set up an appointment with the Program Coordinator, Dr. Elaine Alvey
Complete and Submit the Following
Complete Graduate Application and pay fee
Send Official Transcripts with a 3.0 GPA to UAS. Please note: transcripts from UAA, UAF, or UAS are not required to be submitted
Send Official Basic Competency Exam scores
Take and pass a Praxis II Content Area Exam
Complete the Information Release Waiver Statement
Complete the Student Self-Evaluation Sheet
Submit Statement of Professional Objectives writing sample
Complete Student Information Sheet
Submit current Resume
Submit Reference Contact Information: As part of the online program application, submit contact information for one reference (a former or current professor or supervisor who is not related to you) who can address your dispositions. A link to the UAS SOE recommendation form will be emailed to the reference based on the contact information submitted in the UAS application portal. No narrative letter is required.

Complete one Transcript Evaluation form if seeking certification in one of the following fields: mathematics, English, social studies/history, science, art/music, or PE/health
(For Graduate Certificate applications only) Qualifying Educational Credential (QEC) - see FAQ for additional information
Send all of these items to:
uas.admissions@alaska.edu
 (e
mail preferred for most items
)
UAS Admissions
11066 Auke Lake Way
Juneau, AK 99801-8671
FAQs
Although some of these classes are solely taught through e-learning, due to mandatory supervision requirements these programs are currently only available to candidates who live in Alaska. Candidates living outside Alaska are welcome to apply to this program, but should understand that this program is specifically designed to train teachers for the unique teaching conditions of various Alaskan communities and that applicants will need to reside in Alaska to complete the program.
See the following link to schedule your Praxis tests: Schedule your Praxis test. Select the test you want to take and enter the city or postal code to find test locations and dates convenient for you.
The Praxis Core may be taken at a Praxis testing center (recommended) or through online proctoring (the "at home" method of testing). However, this second method of testing is new and still undergoing improvements. We strongly urge students to test at a Praxis testing center if possible.
Please note that students must pass the Praxis Core test or one of the other approved Basic Competency Exams prior to admission. If students do not pass all sections of the test, they must retake it or an equvalent section of another BCE. Students must have a passing score for reading, writing, and mathematics. Passing scores from different tests may be combined to form a set of passing scores.
At least one passing Praxis II Content Area Exam score is required before students can be considered for admission to the program. Content areas must be approved by the Program Coordinator, Dr. Elaine Alvey. Students should have an appointment with the Program Coordinator before prepareing to take a Praxis II exam.

See this list of current Praxis II Content Area Exams and register online at ETS.
Free exam preparation materials:
You can also find free preparation materials for various Praxis exams by selecting a Praxis exam from the dropdown menu at the ETS Preparation Materials website. 
Free ebooks and practice Praxis tests for most Praxis exams can be accessed by setting up a free account with Learning Express (UAS applicants and students can set up a free account with Learning Express at this link). Once in the system, use the "Career Preparation" menu to scroll down to the "Prepare for Teaching Exams" link. Additional links will be shown. You can find Praxis Core Practice Exams and Prep Ebooks. The Prep Ebooks are available to download, while the Practice Exams give you multiple options for practice: "simulation" - timed practice test, "practice mode" - answer explanations at the end, and "learner" - view answer explanations as you go along.
If you have questions about which Praxis II exam to take, please contact the Program Coordinator. Please note that students must pass at least one Praxis II Content Area Exam prior to admission. If students do not pass on their first attempt, they must retake it.
Students should select a transcript analysis form for the content area aligned with their undergraduate degree and Praxis II exam. Students interested in pursuing history should complete the social studies form and those interested in a specific subject in science (biology, chemistry, physics, earth & space science) should complete the science form.
If there are content knowledge deficiencies: we can suggest additional coursework to be completed prior to admission, or we can suggest an alternative content area that is more appropriate for the student's current academic background. Please contact Program Coordinator Dr. Elaine Alvey 

if you have specific questions regarding this requirement.
Candidates seeking the graduate certificate must submit documentation for the Qualifying Educational Credential (QEC). This documentation must verify at least one of the following criteria:
A completed master's degree in a relevant field (Content area discipline or education)
Documented teaching experience*
Coursework in education from an approved teacher preparation program

Current certified position, or job offer from Alaskan school district (verification required) to include emergency certification positions
* In order to meet the criteria for teaching experience, applicants must provide documentation (evaluations, employment verification, lesson plans etc.) from a teaching position in a private school, an outdoor or experimental education program or an internal school. Substitute teaching or early childhood experience does not apply. The documentation should demonstrate that the applicant planned for instruction, facilitated learning, and completed all duties related to the teaching assignment. 
Handbooks and Resources
Program Contacts
Elaine Alvey, Ph.D. (she/her)
Assistant Professor
View profile and contact info
Elisabeth Genaux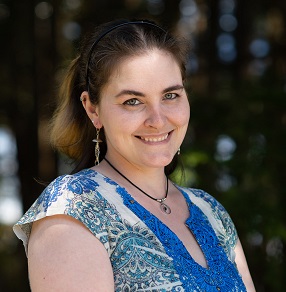 Student Services Assistant
View profile and contact info
Delores Graver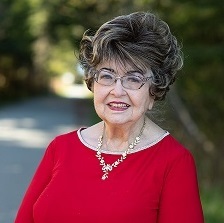 Program Assistant
View profile and contact info