Environmental Science & Environmental Resources
A Natural Laboratory Perfect for Study
Part of the UAS Program on the Environment, the interdisciplinary curriculum in the BS in Environmental Science and BS in Environmental Resources degrees is designed to prepare students for science-based careers in environmental research, management, and consulting. Students completing either of the degrees will have opportunities for hands-on field experience in the glacial and rainforest environments of Southeast Alaska.
Faculty in these fields of study instruct in a variety of disciplines including: the earth sciences, chemistry, physics, biology, math, and spatial analysis. Students learn biological principles and skills in lecture, laboratory, and field courses. A particular emphasis of the program is student involvement in research projects, and undergraduates in Environmental Science regularly present their research results at regional and national scientific meetings.
Our faculty are actively engaged in research programs in areas including: landscape ecology, hydrology, sensor development, geology, environmental chemistry, geochemistry, remote sensing, glaciology, and biogeochemistry.
Blog
Friday, January 20, 2023
Artist Ray Troll will be the first guest for the biology seminar (BIOL S492) this semester.
Thursday, Jan 26th 330 PM at Anderson 204. See attached flyer.
The title of his presentation is "My fish-filled life and how I became an accidental science communicator."
Ray Troll will share the twists and turns of his unique career as an artist and educator. Ray moved to the Pacific Northwest in the late 1970's and eventually on to Alaska in the early 80's with a couple of art degrees in his back pocket and a lifelong love of natural history. Settling in the rainswept, coastal town of Ketchikan he began producing offbeat fish-inspired T-shirts that have gained him a global audience with anglers, cannery workers, commercial fishers and scientists around the world. His art has toured in exhibitions at major museums across the United States and overseas. Ray will share the story of how marine science came to be an important focal point in his body of work.
He has co-authored and illustrated 10 books including a collection of his piscine inspired humor called "Something Fishy This Way Comes". His most recent title is "Cruisin' the Fossil Coastline, a fun filled romp through the American west with paleontologist Dr. Kirk Johnson. Ray has also written and illustrated a unique children's alphabet book of living and prehistoric sharks called "Sharkabet".
He is also an avid musician on the side and has released four albums with his band the Ratfish Wranglers.
Jason
Amundson
02:41:49 PM
Faculty
Jason M. Amundson, Ph.D.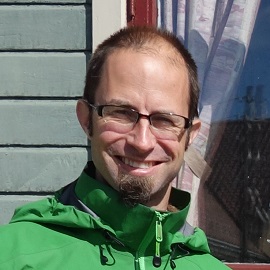 Associate Professor of Geophysics
I have a background in glaciology and geophysics. My research focuses on tidewater glaciers and glacier-ocean interactions, and I am especially interested in the ways that glaciers interact with other Earth system components. I teach the introductory physics courses as well as upper division courses in Earth's climate and glaciology.
Profile and contact info
Eran Hood, Ph.D.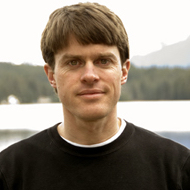 Professor of Environmental Science
Profile and contact info
Sanjay Pyare, Ph.D.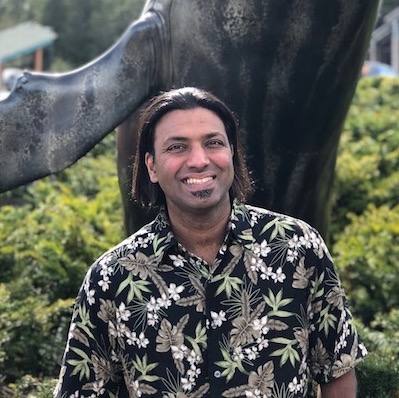 Associate Professor of Environmental Science
Profile and contact info
Jason B. Fellman, Ph.D.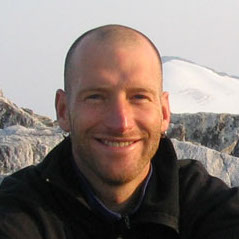 Deputy Director - Alaska Coastal Rainforest Center & Research Assistant Professor of Environmental Science
Profile and contact info
Sonia A. Nagorski, Ph.D. (she/her)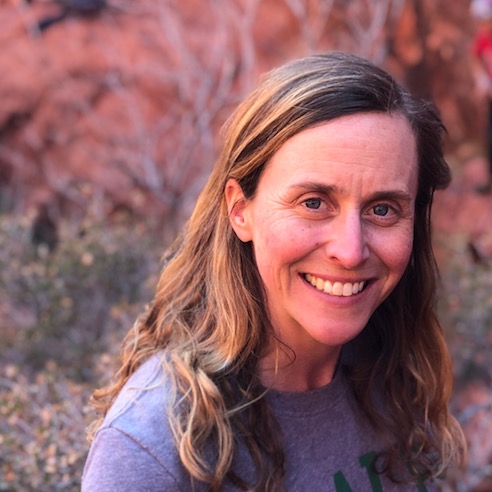 Associate Professor of Geology
My background is in environmental geochemistry, and my research has focused primarily on a variety of contaminants in aquatic systems. I teach classes on Earth's geologic history, physical geology, natural hazards, geomorphology, and mineral and energy resources and environmental impacts. At UAS I devote my efforts to training and inspiring undergraduates to work creatively and effectively in the environmental sciences, preparing them for meaningful careers that benefit the Earth and society.
Profile and contact info
John Harley, Ph.D.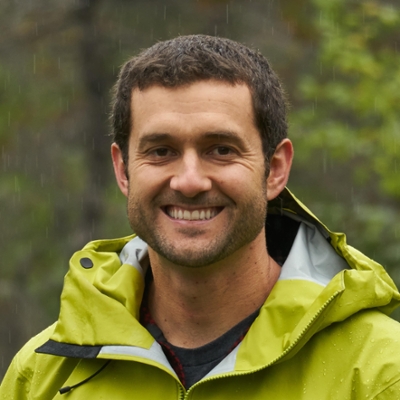 Research Assistant Professor
Profile and contact info
Emeritus Faculty
Roman Motyka, Ph.D.

Research Professor Emeritus, Geophysical Institute, UAF
Profile and contact info