Educational Leadership
The Educational Leadership program at UAS prepares candidates to become school administrators in Alaska. Structured around a cohort model, students move through the program together, creating the opportunity to make lasting connections in the education field. The M.Ed in Educational Leadership prepares candidates for the challenges and opportunities inherent in assuming roles as educational leaders in public schools.
Important Deadlines
This program usually admits about 20 applicants per cohort year and admissions are on a first-come, first-served basis. Please try to submit all application materials by mid-January for the best chance of being included in the upcoming cohort. If space allows, admissions may be considered after January. May 1st is the last day to submit an application for this program
FAQs
Although some of these classes are solely taught through e-learning, due to mandatory supervision requirements this program is currently only available to candidates who live in Alaska and will complete their internships in an Alaskan School District. Candidates living outside Alaska are welcome to apply to this program, but should understand that this program is specifically designed to train teachers for the unique teaching conditions of various Alaskan communities and that applicants will need to reside in Alaska to complete the program.
Yes, we are planning to hold our summer classes on the UAS campus in Juneau this year. The cohort ending the program will meet in the last 3.5 weeks of June and the new cohort starting the program will meet in the last 3.5 weeks of July. We are closely monitoring the situation and our plans may need to change if we feel we cannot provide a safe learning environment this summer; however, at this point we have confidence that we can offer a safe, in-person learning experience, which is a core component of our M.Ed. Educational Leadership program. Please see the attached flyer for additional information.
July (12 credits):
ED s637 Introduction to Educational Leadership
ED s627 Educational Research
Fall Semester (6 credits):
ED s638 Curriculum and Instructional Leadership I
ED s691 Internship I
Spring Semester (6 credits):
ED s639 Curriculum and Instructional Leadership II
ED s691 Internship II
June (9 credits):
ED s690 Educational Leadership II
ED s698 Master's Research Project or Portfolio
Application Process
Application Process
Need Assistance?
Do not hesitate to contact the Student Services Assistant with any questions about application materials of the application process.
Required Admissions Materials
The following items are necessary for a complete application file:
Complete Graduate Application and pay fee
Send Official Transcripts with a 3.0 GPA to UAS. Please note: transcripts from UAA, UAF, or UAS are not required to be submitted
Document at least three years of public school teaching experience. Each school district worked for must complete this Employment Verification form
Obtain a Letter of recommendation from your current principal. This requirement will be met when we receive a recommendation from the reference you provided contact information for in the UAS application portal

Obtain a Letter of support from the superintendent (or their office) of the district in which the internship will occur. This requirement will be met when we receive a recommendation from the reference you provided contact information for in the UAS application portal
Document the name and position of your identified mentor for the internship on the Internship Mentor Identification Form. Please see the UAS Intern Mentor Handbook for more information about the internship and the associated responsibilities of mentor and intern
Submit Writing Sample per these instructions
Send all of these items to:
UAS Admissions
11066 Auke Lake Way
Juneau, AK 99801-8671
Program Advisors
Delores Graver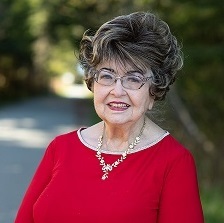 Program Assistant
Profile and contact info
Jerry Schoenberger, M.A.
Assistant Professor Educational Leadership
Profile and contact info
Mary Wegner, B.S., Ed.D., M.Ed.
Superintendent & Ed Leadership Program Coordinator
Profile and contact info