K-8 Education Endorsement
The K-8 Education Endorsement is designed for teachers who possess a current Alaska teaching certificate and wish to earn an endorsement for elementary and middle school (K–8) teaching. All classes are offered online. Upon enrollment, teacher's transcripts and experience will be evaluated and an appropriate program of study will be prepared. The endorsement will include courses or course equivalency for the content and methodology of K–8 instruction.
Important Deadlines
​
Preparatory Coursework
| Subject | Credit | Course Title | Semester |
| --- | --- | --- | --- |
| ED 230 | 3 | Introduction to Educational Technology | All |
| ED 320A, C or D | 1 | Art, Music or Drama in the K-8 curriculum | Varies |
| ED 320 B | 1 | PE in K-8 curriculum | All |
| ED 320 E | 1 | Health in the K-8 Curriculum | Fall; Spring |
| EDSE 482 | 3 | Inclusive Education for Students with Disabilities | All |
Endorsement Area Coursework
| Subject | Credit | Course Title | Semester |
| --- | --- | --- | --- |
| ALST 603 | 3 | Alaska Literature for Young People | Summer |
| ECE 661 | 3 | Literacy and Young Children | Fall; Spring |
| ED 615 | 3 | Literacy in the Intermediate and Middle School Grades | Fall; Spring |
| ED 616 | 3 | Math Methods in the K-8 Classroom | Fall; Spring |
| ED 617 | 3 | Science Methods in the k-8 Classroom | Fall; Spring |
| ED 618 | 3 | Social Studies in the K-8 Classroom | Fall; Spring |
| ED 619 | 3 | Classroom Management and Discipline | Fall, Spring |
| ED 620 | 3 | Curriculum Development | Fall, Spring |
| ED 688 | 3-6 | Student Teaching | Fall; Spring |
Advisors maintain the responsibility to make substitutions and to waive classes as necessary and reasonable with the Director's signature as approval.
Admission Requirements
Please Note
Do not apply online via the online application. There is no application fee to apply for this endorsement area! Please see below for specific application instructions.
Complete a Request for Admission

Send Official Transcripts with a 3.0 GPA to UAS. 

Please note: transcripts from UAA, UAF, or UAS are not required to be submitted
Submit a Copy of Current Alaska Teaching Certificate (Includes passing Praxis I or Praxis Core Academic Skills for Educators Tests: Reading, Writing, and Mathematics; and Certificate requirements for Alaska Studies and Multicultural Education)
Obtain Letters of Recommendation on our School of Education form from two professionals in education who are familiar with your work and performance and are not related to you
Submit resume demonstrating successful teaching
Submit Basic Competency Exam scores:
Complete Information Release Waiver Statement
Submit a description or summary of your current teaching assignment
Please send all admission documents via email to the Student Services Assistant at the UAS School of Education.
If mailing materials, send to:
Student Services Assistant
UAS, School of Education
11066 Auke Lake Way, HA 2
Juneau, Alaska 99801
Interested Persons Report
IMPORTANT: If you are not currently teaching in a public school classroom, K-8 Education Endorsement candidates must secure an Interested Persons Report (IPR) from a local law enforcement agency. This background check is required before engaging in practicum classes where you will be working with students in the public education setting. These are active for one year and must be renewed, as needed. You will need to submit a copy of your active IPR to the SOE office: uas.education@alaska.edu.
If you have any Endorsement Area specific questions, please feel free to contact Dr. Beth Hartley, Coordinator and advisor for the K-8 Education Endorsement Area.
Notes
With advisor approval, students may complete up to 9 credits of the K-8 Education Endorsement Area prior to admission.
Application materials must be submitted before the end of the semester students apply for (e.g. application materials must be submitted prior to December 15th for fall applications).
FAQs
Although some of these classes are solely taught through e-learning, due to mandatory supervision requirements these programs are currently only available to candidates who live in Alaska. Candidates living outside Alaska are welcome to apply to this program, but should understand that this program is specifically designed to train teachers for the unique teaching conditions of various Alaskan communities and that applicants will need to reside in Alaska to complete the program.
Exit Criteria
K-8 Education Endorsement Exit Criteria
1. Satisfactory completion of all required courses.
2. Official Praxis II exam (Elem Ed: Content Knowledge 5018 or 5017) scores meeting Alaska cut scores are due prior to student teaching and are required for issuance of the State-Approved Program Verification Form.
3. GPA of 3.00 or higher.
Program Contacts
Elizabeth A. Hartley, Ph.D.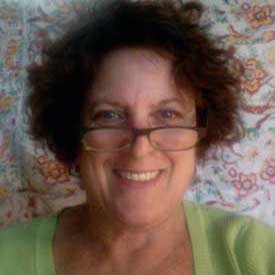 Assistant Professor of Education and Program Coordinator: Elementary Education MAT, K-8 Graduate Certificate and Endorsement
Profile and contact info
Delores Graver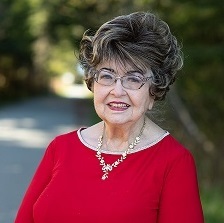 Program Assistant
Profile and contact info
Elisabeth Genaux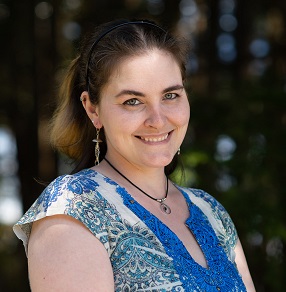 Student Services Assistant
Profile and contact info