Personal Portfolios
In addition to course related material the portfolio system can also be used by students to display photos, create blogs and personal webpages, and as a general container for other electronic content.
To create a new portfolio click on the View link located at bottom of the profile section of your UAS Home Page.
This will bring you to the top level of portfolios associated with your username. The default Courses portfolio contains your term and class portfolios.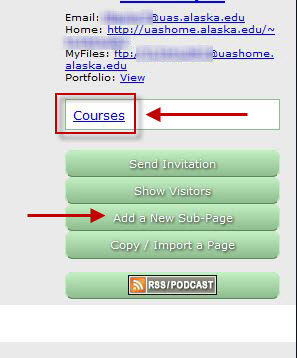 To create a personal portfolio first create a new sub-page for this level by clicking the Add a New Sub-Page button. Note: subpages can be created on any level of the portfolio system.  
You will then be asked to enter a Subpage ID up to 15 characters in length.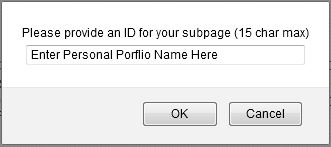 The Subpage ID is the name that will displayed for the link to your new portfolio. You will also be asked to provide a title which will be displayed at the top of your new portfolio page. Be sure to click the save button when you are finished.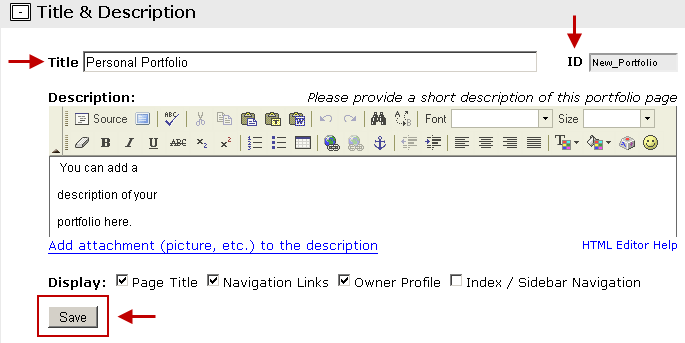 You can also customize your portfolio page by clicking the Source button and entering HTML directly into the description field.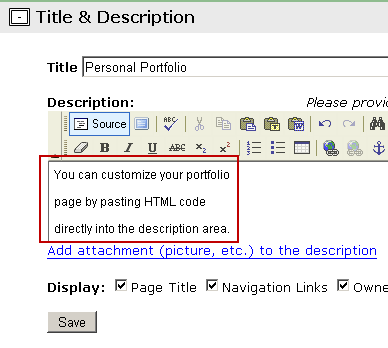 Your new portfolio will now be displayed next to your Courses link in the column to the right of your Portfolios Page.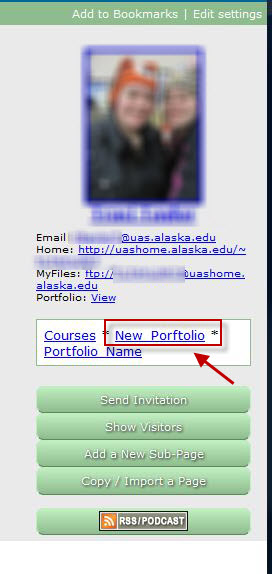 Using Your New Portfolio: To begin adding content click the link for your new portfolio and then click the Add Item button. Access and appearance settings can be change using the Edit Settings link in the upper right hand corner of the page. Access to your page and items is determined by the Security Settings. The default security settings allow unrestricted access to your page.
Inviting Others To Your Portfolio: Your new portfolio can not automatically be seen by other UAS users. On the Publish Page tab you can you publish your portfolio to the UAS system. It will also provide you with a URL that can be provided to users outside of the UAS system. If you only want a specific group to see your new portfolio, you can send invitations to people with the Send Invitation button.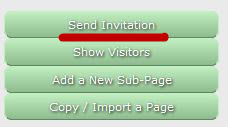 This will take you to the Portfolio Invitation page where you can enter the email addresses of the people you would like to invite, as well as a brief introduction of your portfolio.