»

Provost's Council and Executive Provost's Council
Overview
A key element of UAS' leadership structure is the Provost's Council which currently meets twice per academic year. This entity consists of academic leaders, including the Provost, Academic Deans, the Library Director, extended Campus Directors, the Registrar, the Director of Institutional Effectiveness, the Faculty Senate President, Vice Chancellor for Enrollment Management and Student Affairs, and the Vice Chancellor for Administration. The UAS Provost's Council serves as a key forum for strategic planning and cross-institutional coordination, supporting the Provost in ensuring the quality of all academic programs and services. It also works to ensure integration of student services, enrollment management, and academic functions across the university.
Executive Provost's Council  is a subset of Provost Council that meets monthly with the provost to address academic matters.  The Executive Provost Council consists of the two extended Campus Directors, the Library Director, and the three Academic Deans.
For more information contact the Provost's Office at (907) 796-6147.
Juneau Campus: Hendrickson Bldg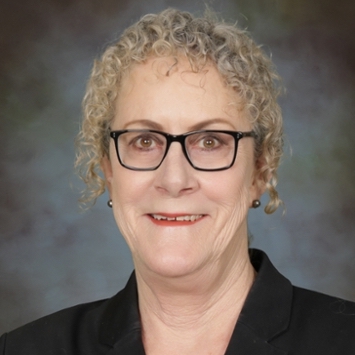 Juneau Campus: Novatney Bldg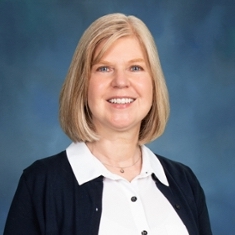 Interim Provost, Dean of Research & Sponsored Programs, and Associate Professor of Accounting
Phone: 907-796-6353, Second Phone: 1-800-478-9069
Email: mmhaavig@alaska.edu
Novatney Bldg, 101A, Juneau Campus
Juneau Campus
Education
Walden University, Doctor of Business Administration - Accounting Emphasis
University of Alaska Southeast, Master of Business Administration
University of Alaska Southeast, Bachelors of Business Administration - Accounting Emphasis
Western Washington University, Fairhaven College, Bachelors of Arts - Interdisciplinary Concentration
Affiliations
American Institute of Certified Public Accountants
American Accounting Association
Institute of Managerial Accountants
Government Finance Officers Association
Courses Taught
ACCT 201/202 Principles of Financial/Managerial Accounting
ACCT 310 Income Tax for Individuals
ACCT 342 Advanced Managerial Cost
ACCT 379 Fund and Governmental Accounting
BA 325 Financial Management
Other
Awards:
MBA Excellence Award – Recipient, 2012 UAS Cohort
Licenses/Certifications:
Certified Public Accountant (Alaska)
Quality Matters Teaching Online Certificate
Professional Work Experience:
State of Alaska, Department of Transportation and Public Facilities, Finance Officer
Alaska Pacific Bank, Controller
Alaska Commission on Postsecondary Education, Accountant and Internal Auditor
State of Alaska Legislature, Division of Legislative Audit, Auditor, Juneau, AK
Ketchikan Campus: Ziegler Bldg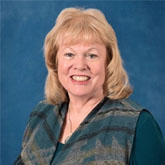 Ketchikan Campus Director, Professor of Anthropology/Sociology
Phone: 907-228-4515, Fax: 907-225-3624
Email: pmschulte@alaska.edu
Arts and Sciences - Social Sciences, Ketchikan Director's Office
Ziegler Bldg, 116A, Ketchikan Campus
Ketchikan Campus
http://www.uas.alaska.edu/ketchikan
Education
Ph.D., University of New Mexico. Dr. Schulte specializes in multicultural education, Alaska Native cultures, sociocultural change, and archaeology of southeast Alaska.
Biography
Priscilla Schulte has been teaching on the Ketchikan campus since 1980 and has been teaching distance classes for over ten years. Most of her students are in southeast Alaska, but some are from as far away as Connecticut. Priscilla has taught summer classes on the Juneau campus as well as distance delivery classes by video and audio conference to the Juneau campus. She teaches primarily lower division anthropology and sociology classes, as well as multicultural education classes.
Priscilla started her teaching career by teaching anthropology at Dine College (formerly Navajo Community College) now located in Tsaile, Arizona. Her anthropological fieldwork in Arizona and Chicago sparked her interest in completing an M.A. in anthropology at the University of Connecticut. During her years of living and teaching on the Navajo Nation, she began her doctoral work at the University of New Mexico which she completed after her move to Alaska in 1980.
Priscilla's research and teaching interests are in multicultural education, Alaska Native cultures (primarily of southeast Alaska), and Native American culture change. She produced the video, "The Bear Stands Up," which has aired on public television. Her most recent research has focused on the totem pole carvers of the CCC era. She is an adopted member of the Tongass Brown Bear clan of the Tlingit people. She is the mother of two daughters who have inspired and encouraged her in her research and teaching.
One of the most exciting events of Priscilla's teaching year is the annual fieldtrip coordinated with the Forest Service to do archaeological and ethnographic fieldwork with local Native elders, cultural teachers, and UAS students. The field trips focus on the survey and inventory of important cultural sites located in southern southeast Alaska.
Juneau Campus: Egan Library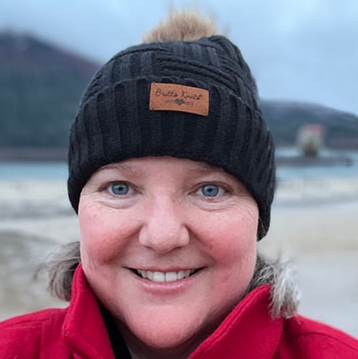 UAS Library Dean, including the Learning, Testing, & Writing Centers, & the Center for Excellence in Learning & Teaching (CELT)
Phone: 907-796-6467
Email: emtomlinson@alaska.edu
Egan Library
Egan Library, 208 - Mail Stop BE1, Juneau Campus
Juneau Campus
https://www.elisetomlinson.com/
Education
Master of Public Administration, University of Alaska Southeast, 2020
Master of Library and Information Science, University of Hawaii Manoa, 1999
Bachelor of Fine Arts, University of Alaska Anchorage, 1993
Courses Taught
LS110 - Library Resources and Information Literacy
LS111 - Library Information Literacy for Distance Students
Biography
Hired by the UAS Egan Library in 1999 as an Assistant Professor of Library and Information Science, Elise has worked in school, public, special, and academic libraries for the past 30 years.  She received tenure and promotion to Associate Professor, in 2006, and became the Regional Library Director for UAS in 2012.  In 2016 she also began overseeing the Juneau campus Learning, Testing, and Writing Centers and the Center for Excellence in Learning and Teaching (CELT). Her position title changed to UAS Library Dean in 2018.  Outside of librarianship, Elise is a painter and a photographer who exhibits regularly in Juneau.  She also loves to spend time outside with her family.  Come by and say hello the next time you're in the library!
Hours
Monday–Friday, 9 a.m.–5:30 p.m.
Juneau Campus: Soboleff Bldg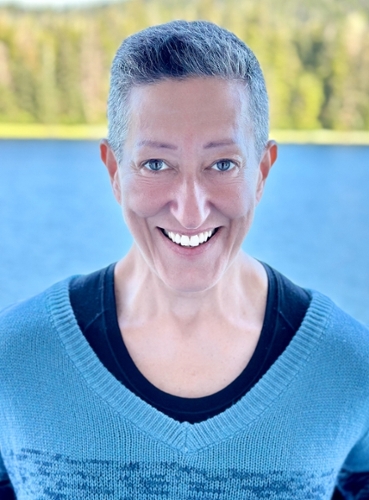 Dean of Arts and Sciences
Phone: 907-796-6518
Email: cdsilkaitis@alaska.edu
Arts and Sciences
Soboleff Bldg, 223, Juneau Campus
Juneau Campus
http://www.carinsilkaitis.com/
Education
M.F.A Theatre Performance, Roosevelt University (1999)
B.A. Psychology, Indiana University (1993)
Research
Embodied Dramaturgy, Moment Work, Devising, Gender & Sexuality Studies
Publications
Silkaitis C. Chicago Dramaworks. The Taming of the Shrew (Adaptation), ISBN: 978-0692343746
Tales of Berlin, Co-Written/Devised with their cast at Columbia College Chicago, Premiere: April 2021, Chicago IL.
Silkaitis C, Renaud B, Other Letters. 2021 West Coast Premiere – Theatre Rhinoceros, San Francisco, CA (live-streamed) 2019 East Coast Premiere – Town & Country Players, Buckingham PA, 2016 Chicago Premiere – Other Theatre Company, Chicago, IL.
Canon Fire, Co-Written/Devised with cast at North Central College, Premiere: Naperville IL.
Affiliations
SAG/AFTRA (Screen Actors Guild/American Federation of Television and Radio Artists)
AEA (Actors Equity Association)
ATHE (Association for Theatre in Higher Education)
ATIXA (Association of Title IX Administrators)
TIE (Theatrical Intimacy Educators)
PTO (Pedagogy and Theatre of the Oppressed)
Consortium of Higher Education LGBT Resource Professionals
ACAD (American Conference of Academic Deans)
Courses Taught
Sex Gender & Sexuality
Shakespeare
Theatre History I & II
Acting Across Cultures
Voice and Movement
First-Year Seminar
Acting on Camera
Contemporary Acting
Classical Acting
Period Styles
Greek Theatre: Past, Present & Future
Opera Scene Study
Opera Role Prep/Interpretation
Musical Theatre Scene Study
The 1950's in America: A Look Back (Freshman Seminar)
English Seminar
Biography
Carin Silkaitis is the Dean of Arts & Sciences at the University of Alaska Southeast and a Professor of Humanities. Prior to that appointment, Carin served the faculty and students at Columbia College Chicago as the Allen and Lynn Turner Chair of the Theatre Department, a Professor of Theatre, and a Faculty Fellow serving on the College's Antiracism Transformation Team.
Additionally, Carin served as Department Chair of both Art and Theatre at North Central College in Naperville, Illinois for 7 years, and served as a faculty member at this institution for a total of 17 years, tackling the roles of Head of Acting, Theatre Program Coordinator, Title IX Investigator, and Lead Trainer for Green Dot - a bystander training technique that eradicates power-based personal violence.
Their teaching has been focused in two departments: Theatre and Gender and Sexuality Studies. Their favorite courses to teach are: Acting on Camera, Realism & Naturalism, Acting Across Cultures (Study Abroad), and Sex, Gender & Sexuality.
Carin spent 20+ years as a working actor from Chicago, with many of those years represented by the wonderful folks at Gray Talent Group. They are a proud member of AEA and SAG/AFTRA. Carin's notable TV/Film credits include: Co-Star on EMPIRE (FOX), CHICAGO FIRE (NBC) & THE RED LINE (CBS), Nurse in the SAG Feature UNEXPECTED (currently on Netflix), and Joy in the award-winning short BEING HERE (winner - Best Supporting Performer, Berkshire Short Film Fest). Notable theatre credits include: Mama in A SHAYNA MAIDEL (TimeLine Theatre Co), Mother/Defense Attorney in MACHINAL and Me in I DO TODAY (Greenhouse Theater Center), Chloe in LIPS TOGETHER, TEETH APART (Eclipse Theatre), Doctor Manor in SONS OF THE PROPHET and Mama/Sherry/Vera u/s (American Theatre Company), Queen Margaret in RICHARD III (Oak Park Festival Theatre), Dean Wreen in SEVEN HOMELESS MAMMOTHS WANDER NEW ENGLAND (Theater Wit), and Izzy in RABBIT HOLE (u/s Goodman Theatre). Some of their favorite directing credits include: LA BOHEME, LA TRAVIATA, and MADAMA BUTTERFLY (Music By The Lake). They recently directed the world premiere of THROUGH THE ELEVATED LINE at Silk Road Rising which was nominated for a 2018 Jeff Award for Best New Work. At the college level - a few of their favorite's include: THE LARAMIE PROJECT, ENVOY, PHEDRE, THE FLICK, 4.48 PSYCHOSIS, and SPRING AWAKENING. Carin has also appeared in numerous commercials and industrials, and they have lent their talents to many voiceovers and print gigs.
Carin is a graduate of the School at Steppenwolf, and they received their M.F.A in Acting from the Theatre Conservatory at Roosevelt University. They also enjoy scuba diving and snorkeling, as well as camping and traveling with their wife and two children.
Hours
By Appointment via Amy Bannerman (aebannerman@alaska.edu)
Juneau Campus: Technical Education Center
Juneau Campus: Novatney Bldg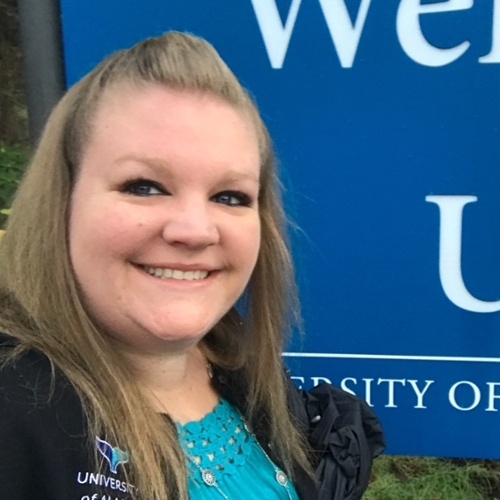 Juneau Campus: Hendrickson Bldg
Institutional Effectiveness Director
Phone: 907-796-6231
Email: krhandley@alaska.edu
Institutional Effectiveness
Hendrickson Bldg, 210, Juneau Campus
Juneau Campus
Education
A.A. Social Science, Butte Community College (2008)
B.A. Psychology, California State University - Sacramento (2011)
M.S. Applied Psychology, University of Wisconsin - Stout (2013)
Affiliations
Vice President of the Pacific Northwest Association of Institutional Research and Planning (PNAIRP) 
Juneau Campus: Soboleff Bldg
Professor of History
Phone: 907-796-6329, Fax: 907-796-6406
Email: dhnoon@alaska.edu
Arts and Sciences - Social Sciences
Soboleff Bldg, 215, Juneau Campus
Juneau Campus
Education
Ph.D., University of Minnesota. Dr. Noon earned his degree in American Studies and teaches all periods of U.S. history. He is particularly interested in the period between the Civil War and World War I; the history of race and social science; and contemporary debates about empire in American history.
Biography
David Noon has taught U.S. history on the UAS Juneau campus since Fall, 2002. His dissertation, "This is (Not) a Child: Race, Gender, and 'Development' in the Child Sciences, 1880-1910," displays the full range of Dr. Noon's research interests in history, which include developmental psychology, criminology, medicine, and the social construction of race and gender. More recently, Dr. Noon has written about the use of World War analogies in contemporary political rhetoric, cold war historical memory in the fiction of Don DeLillo, and the work of neoconservatives and Christian prophecy writers in the war on terrorism.
Juneau Campus: Hendrickson Bldg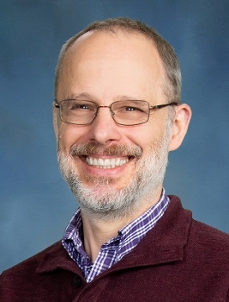 Vice Chancellor for Administration
Phone: 907-796-6570, Fax: 907-796-6276
Email: michael.ciri@alaska.edu
I.T. Services
Hendrickson Bldg, 111, Juneau Campus
Juneau Campus
Education
Michael Ciri was raised in the wilderness by wolves and dropped in front of the Mourant Building in 1982 to fend for himself. And he fended well. He went from student to student employee to a regular employee in computing in 1986. He became director of Information Technology and Media Services in 2000.
He is UAS educated, receiving an AA in 1988, a B.A. in Liberal Arts in 1994 and received his master's in Public Administration in 2007. He also holds the record for most consecutive years of living in student housing and is in the UAS mascot hall of fame as the original "Spike" the whale.
Juneau Campus: Novatney Bldg