Elementary Education
Earn an elementary education credential that meets state and national standards. Classes for all programs are available online, allowing students to complete elementary education programs from their home communities. Upon completion, UAS provides an institutional recommendation to the Alaska Department of Education and Early Development, the department responsible for granting teaching certifications.
Important Deadlines
What's my degree pathway?
Initial Teaching Certificate
For Students Without an Undergraduate Degree
We suggest the Bachelor of Arts in Elementary Education at the University of Alaska Southeast.
For Students With an Undergraduate Degree
We suggest a Master of Arts in Elementary Education at the University of Alaska Southeast.
For those with a Master's degree
A Graduate Certificate in Elementary Education offers an accelerated path to earning initial teaching licensure.
Admissions Requirements
Need Assistance?
Do not hesitate to contact the Student Services Assistant with any questions about the application materials of the application process.
B.A., Elementary Education
The Bachelor of Arts in Elementary Education K-8 is available 100% by distance, including student teaching.  Students can complete the entire program in their home community or in any Alaska community of choice.  Students located in Juneau or near another UA campus have the option of taking their GERs face-to-face.  The education (ED) courses are online interactive (Zoom/other format).  The BA Elementary Education program offers intensive and personalized advising. 
M.A.T., Elementary Education & Graduate Certificate
Before you begin
Please consult with Beth Hartley, Program Coordinator, before beginning your application.
Complete and Submit the following
Complete Graduate Application and pay fee

Send Official Transcripts with a 3.0 GPA to UAS. 

Please note: transcripts from UAA, UAF, or UAS are not required to be submitted
Take and Pass Praxis CASE/Core
Complete Early Classroom Experience Form
Submit Statement of Professional Objectives Writing Sample 
Submit Impromptu Writing Sample
Submit Resume
Submit Recommendations: As part of the online program application, submit contact information for two references (former or current professors or supervisors who are not related to you). A link to the UAS SOE recommendation form will be emailed to references based on the contact information submitted in the UAS application portal.
Two (2) SOE recommendation forms are all that is needed to meet the requirement. However, if references want to submit a traditional narrative letter of recommendation as well, they should email it to Admissions to be included in an applicant's application materials.
Complete Student Information Sheet
Send all of these items to:
UAS Admissions
11066 Auke Lake Way
Juneau, AK 99801-8671
Handbooks and Resources
Program Advisors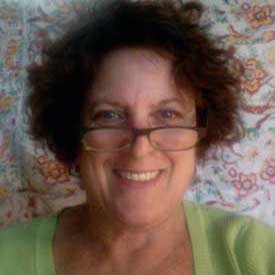 Elizabeth A. Hartley, Ph.D.
Assistant Professor of Education and Program Coordinator: Elementary Education MAT
Profile and contact info
Michelle Nakamura
Academic Advisor: Undergraduate Education
Profile and contact info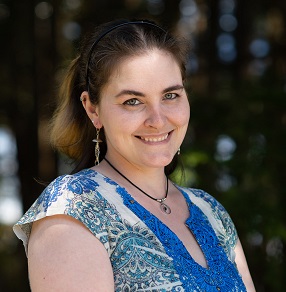 Elisabeth Genaux
Student Services Assistant
Profile and contact info