Department
Natural Sciences
The UAS Department of Natural Sciences facilitates student learning of mathematics, scientific, and analytical methods of thinking as a means to understand the world.
Environmental and Outdoor Studies
Program coordinator: Dr. Kevin Maier
Part of the Program on the Environment, Departments of Humanities and Natural Sciences
Research at UAS
UAS is at the center of Alaskan research, with unparalleled access to ocean, freshwater, glacial, and rainforest environments. UAS faculty conduct research and creative activities across a range of disciplines, providing excellent real-world opportunities to undergraduate students for hands-on learning.
Advising
Staff
Angie Kameroff-Steeves
Administrative Assistant
Profile and contact info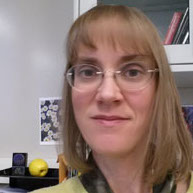 Sara Caldwell
Biology Lab Technician
Profile and contact info
Honalee H. Elkan, B.S.
Chemistry Lab Technician
Profile and contact info
Biology & Marine Biology Faculty
Environmental Science & Environmental Resources Faculty & Staff
Fisheries & Ocean Sciences, Fisheries Science
Geography, Environmental & Outdoor Studies Faculty